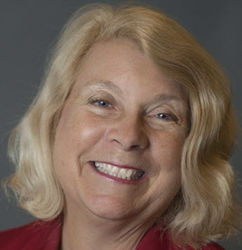 Part-timers, turn lemons into lemonade.
Daytona Beach, FL (PRWEB) December 09, 2014
Marketing consultant, Dr. Betsy Kruger's book and and workshops coach part-timers how to start up a profitable small business. Kruger advises, "Part-timers, turn your lemons into lemonade and sell it to thirsty customers."
For over a century, scientists have confirmed that the 80/20 rule is a universal law. "Many business leaders expect the top 20% of their customers to produce 80% of their profits. This means any business can magnify its profits by describing, delighting, and duplicating its most profitable customers.
Dr. Betsy Kruger's bestseller reveals new ways to profit from the 80/20 rule. For example, few business leaders realize the 80/20 rule predicts that the top 1% of their customers will produce over half of their profits. The following 12 marketing strategies are "Aesop's Keys to Profitable Marketing:"
1. The mission of a business is to focus on quality.
2. Its specialty allows a business to compete on its strength.
3. A business delegates its weaknesses to suppliers.
4. The target market of a business describes its most profitable customers.
5. These key customers consider its products and services as treasures.
6. They are priced as valued by its key customers.
7. Its distributors deliver delight to its key customers.
8. Its promotions trumpet its empathy with its key customers.
9. A business targets key prospects that are similar to its key customers.
10. Its business policy rewards its best customers, not the complainers.
11. Its budget concentrates resources by focusing on key customers.
12. A business jumps into action by implementing this marketing plan.
Each chapter updates a tale by Aesop, applies his wisdom to marketing, and shows a new way to profit from the 80/20 rule. Practical examples demonstrate how a business profited from using each marketing strategy.
In summary, "Aesop's Keys to Profitable Marketing" by Dr. Betsy Kruger coaches part-timers to use the 80/20 rule to startup a profitable business.
Dr. Betsy Kruger writes articles, speaks to groups, and coaches businesses to profit from the 80/20 rule with 12 marketing strategies. On a regular basis, "Enterprising Women" publishes her articles and posts. Most of its readers generate at least a million dollars in annual sales.
For over 25 years, she conducted marketing research, commercialized her software, and taught business courses. Her academic book, "Top Market Strategy: Applying the 80/20 Rule," enriches graduate marketing courses and attracted 17 radio interviews. Betsy's bestselling book, "Aesop's Keys to Profitable Marketing," enriches businesses and has been widely available since its release on October 25, 2014.
Her company, Strategic Power, is rated A+ by the Better Business Bureau and certified by WBE and WOSB. She writes articles, conducts interviews, speaks to groups, and coaches businesses. She will be leading "Spark Your Profit" workshops at the National Entrepreneur Center in Orlando, Florida on March 20, 2015. Please email or call Betsy with your questions on how to spark profits.