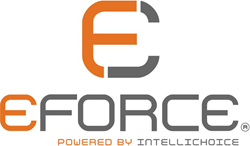 eFORCE as an organization is second to none, their people are very smart, hardworking, gracious and professional to a fault; literally our best vendor to work with. Gary Dexter - San Diego MTS
Logan, Utah (PRWEB) December 04, 2014
Following in the footsteps of other transportation police/security organizations such as CSX Railroad and Denver Regional Transportation District, San Diego Metropolitan Transit System (MTS) has implemented the eFORCE web-based Dispatch, Records and Mobile solutions to increase efficiencies, reduce costs, and to improve public safety.
The eFORCE solutions will replace many of the manual processes that were in place prior to the implementation of the new eFORCE system. Fare enforcement and other citations will be electronically created and issued, data will be accessible from almost any device wirelessly, forms will auto-populate, and graphical/statistical reports will generate in seconds.
When asked about his experience with eFORCE, Gary Dexter from San Diego MTS stated "eFORCE as an organization is second to none, their people are very smart, hardworking, gracious and professional to a fault; literally our best vendor to work with."
Cory Bowers, CEO of eFORCE agrees; he stated, "Roughly a decade ago, eFORCE set out to be the first vendor to offer a complete suite of true web-based solutions. Back then, web-based solutions were not widely accepted in the industry. However, due to the confidence we had in our technical team, we decided to move forward with a web-based platform because of its advantages and growth in other markets. Today, our customers and eFORCE are prospering from this decision due to the efforts of our incredibly dedicated and talented staff."
About eFORCE:
eFORCE is a tenured public safety software provider who offers flexible, state-of-the art, web-based solutions in a hosted or locally installed environment. Hundreds of customers enjoy the benefits of eFORCE's proven, leading edge technologies; they range from small hosted campus police departments to an entire country. For additional eFORCE information, visit their website and join them on Facebook.