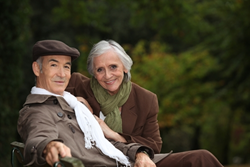 Don't waste any cash proceeds gained by downsizing
Chicago, IL (PRWEB) December 04, 2014
After decades of working, raising children and contributing to their communities, retirees have earned the right to settle into the exact home they want. However, common real estate mistakes can hold retirees back from having the perfect place and maintaining stellar finances.
The Federal Savings Bank, a Midwest based lender, offers current or soon-to-be retirees the following tips to avoid real estate pitfalls:
Don't hold on to too large of a house. Many retirees still have their three- or four-bedroom homes that they no longer need. Keeping unnecessary square footage means higher utilities - and more cleaning.
Don't move to a new area without thorough research. Moving to Arizona may seem like a great idea, but retirees may not find the things they like or need in a new state. Retirees should research local clubs and activities in the area to ensure they can have fun as well as medical facilities and doctors in the area to stay healthy. Medical care can be particularly important for people with conditions such as diabetes.
Don't forget to research taxes and cost of living. Many retirees may move to a smaller and cheaper home, but if the area's cost of living and taxes are higher, there may not be much financial savings.
Consider travel expenses for themselves and family. A small home in sunny Florida may be perfect, but if retirees' families live across the country, it may difficult and costly to fly back and forth throughout the year.
Think carefully before taking on a new mortgage. Some retirees want to have two homes. However, taking on a new mortgage for the next 10 to 15 years can be a financial burden, especially if medical issues arise.
Don't waste any cash proceeds gained by downsizing. Many retirees walk away from selling their larger homes with a sizeable amount of money. It's best to invest this money in a way that will help it grow.
Retirees interested in a second mortgage should contact The Federal Savings Bank, a veteran owned bank, to learn about their options.