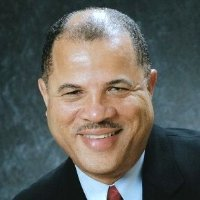 When you purchase a gift from Equal Exchange you impact the lives of 5 groups of people at one time.
Washington, DC (PRWEB) December 04, 2014
Tune in to WOL 1450 AM in Washington, D.C. on Christmas and New Years from 10:30 a.m. to 11:30 a.m. for Everything Co-op, hosted by Vernon Oakes. Vernon will replay the interviews with representatives from Equal Exchange, a Fair Trade cooperative. On December 25th, Vernon will re-broadcast the interview with Rodney North, Public Relations Manager, and on January 1, he will rebroadcast the interview with Beth Ann Caspersen, Quality Control Manager for Equal Exchange. You can visit Vernon's Electronic Press Kit to listen to all three shows.
Equal Exchange is a specialty food worker-owned co-operative headquartered in Massachusetts, that sources coffee, chocolate, tea and more from small farmer cooperatives all over the world. They helped introduce the Fair Trade concept to the US coffee industry in the late 1980s and today sell a wide-variety of organic, Fair Trade goods including coffee, tea, chocolate, bananas and other foods. Their pioneering work helped to jump-start the Fair Trade category in the US, now worth over $2 billion annual.
During this holiday season, it's possible to be socially responsible while impacting the lives of so many people in the Congo, by one simple act of kindness. Purchasing a gift from Equal Exchange has a profound impact on five groups of people at one time. Visit the Equal Exchange Website to see selections, and to learn more about how to participate in this solution. Enter the promotion code of VOAKES on a purchase order, and receive a 10% discount on your first order.
The schedule for the Equal Exchange Series is shown below. Visit Vernon's Electronic Press Kit to listen the interviews below and others.
December 04, 2014 Rodney North, Public Relations Manager
December 11, 2014 Beth Ann Caspersen, Quality Control Manager
December 18, 2014 R. L. Taylor - Board Chair, Sales Manager
December 25, 2014 Rebroadcast Rodney North
January 01, 2015 Rebroadcast Beth Ann Caspersen
Vernon Oakes is President of Oakes Management Inc. As President, he has renovated and managed his own properties, and those owned by other entities since 1985. Mr. Oakes is the immediate Past President of the National Association of Housing Cooperatives, and serves on several boards to advance the interests of cooperatives. He also formerly served as coordinator of the MBA program at Howard University, and is an MBA graduate of Stanford University, who has used his business acumen to benefit the community by providing quality housing for all populations. Vernon is a consummate advocate for cooperatives.
To listen to the show live online visit the WOL 1450AM Website
Everything Coop is sponsored by National Coop Bank (NCB)