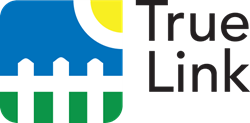 San Francisco, CA (PRWEB) December 04, 2014
The start of the holiday shopping season also means increased risk of money mishaps and outright fraud perpetrated on unsuspecting seniors. Crooks and shady marketers know that many senior citizens can be prime targets, especially this time of year. True Link Financial, which helps adult children of seniors track and prevent financial exploitation, reports that both outright fraud as well as more dubious attempts at financial exploitation of vulnerable people such as the elderly tend to peak during the holidays.
"Whether it's outright fraudsters or retailers with questionable marketing tactics, they all know this is the time of year when seniors are looking to spend money buying gifts or giving to charity, and are more likely to be taken in," said Kai Stinchcombe, True Link founder and CEO.
True Link has put together a list of some of the most common ways seniors can be taken advantage of in the holiday season.
Senior Citizen Holiday Shopping Traps
1. Charity scams—The Network for Good reports that 30 percent of all annual charitable giving happens in December alone. A combination of the need to get tax-deductible donations in before the new year, coupled with the giving spirit of the holidays, is a boon for charities – but also for unscrupulous individuals pretending to represent the charities.
"There are people and organizations out there that claim to be raising money for specific charities. But all they are is money-collecting organizations that share very little of what they bring in with the actual charities," Stinchcombe explains. "They take a huge cut and pass on just a fraction to the folks who really need it. And they know that once they identify a senior who is willing to spend a few dollars a month on one charity, they can go back to the same people again and again for other charities. It's not uncommon for some of our customers to be contacted 100 times a month by different charity fundraisers."
2. Shipping shenanigans—This is a tactic you'll often see used by infomercials and telemarketers. They'll offer their product (anything from blenders to knife sets to vacuum cleaners), and tell customers they can get a "second item free." Sometimes they'll offer two or three additional free products. What they gloss over is that the customer is paying additional shipping and handling fees for each item. Those fees are usually non-refundable and can sometimes be $50 per item. Suddenly a $19.95 all-in-one vacuum cleaner and mop becomes a $219.95 set of four vacuum cleaners, with $200 of that nonrefundable if you return it. So especially if you see a special offer that will let you get your holiday shopping all at once, make sure you look very carefully at the terms.
3. Subscription sneakiness—In this scenario, marketers on the phone, door-to-door, or online try to sell seniors what they think is a one-time purchase. Many times it can be for health or beauty items. With a little fast talking and some small print, what they've actually done is sign seniors up for a monthly subscription service. Instead of buying one bottle of body wash for her granddaughter for Christmas, grandma has unknowingly signed up for a subscription body wash service where she'll be charged every month. Or perhaps you're buying a new blender and don't realize that it comes with a year's worth of nutrition supplements – with the first three months billed upfront. Here, the retailers are counting on causing confusion, and on a few months worth of payments coming in before anyone realizes what's happening. Be especially aware of free trials that come with a purchase – make sure you understand how to cancel the trial, and mark your calendar for when it needs to be canceled by.
4. Online scams—Senior citizens are getting online at an unprecedented rate, and they are very susceptible to scams aimed at getting their personal information. One common tactic is a bogus email that warns recipients there's a problem with their recent online order with a well-known online retailer, and to click on a link in the email to address the problem. Senior victims will either recognize the retailer as one they've purchased from before, or will wonder why that retailer thinks they've placed an order when they haven't. Either way the next step is to click on the link. Instead of going to the retailer, that link can launch web sites or applications that infect their computer with viruses that can steal personal information.
"In each of these cases, the fraudsters and marketers are specifically targeting the elderly, either with questionable marketing tactics at best or outright fraud at worst," Stinchcombe notes. "And in many cases it can be very, very hard to get questionable charges reversed. That's why it's a great idea to employ tools like True Link that can stop these transactions before they happen." True Link offers a Visa debit card that allows caregivers to set spending limits for specific vendors, receive alerts about unusual purchases, or block suspicious purchases all together.
About True Link
True Link protects elderly and cognitively impaired people from scams, fraud, and financial exploitation by providing them with a safe form of payment to make daily purchases. Family caregivers set up and use True Link's service to monitor their loved ones' spending and prevent unwanted purchases from pushy telemarketers, predatory mail solicitations, or sweepstakes scams. The company is based in San Francisco. Learn more at http://www.TrueLinkFinancial.com.
###