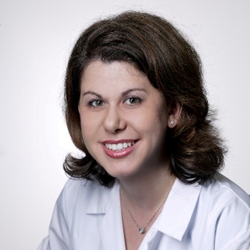 Yorba Linda, CA (PRWEB) December 04, 2014
Inova Diagnostics presents a new educational webinar, "Statin Myopathy: When might it be autoimmune" Statins are among the most commonly prescribed medications that significantly reduce cardiovascular risk in selected individuals. However, these drugs can also be associated with muscle symptoms ranging from mild myalgias to severe rhabdomyolysis.
While statin myotoxicity is usually self-limited, in some instances statin-exposed subjects can develop an autoimmune myopathy typically characterized by progressive weakness, muscle enzyme elevations, a necrotizing myopathy on muscle biopsy, and autoantibodies that recognize 3-hydroxy-3-methylglutaryl-coenzyme A reductase (HMGCR), the pharmacologic target of statins. These antibodies are also found in some autoimmune myopathy patients without statin exposure. Importantly, anti-HMGCR antibodies are not found in the vast majority of statin-exposed subjects without autoimmune myopathy, including those with self-limited statin intolerance. Thus, testing for these antibodies may help differentiate those with self-limited statin myopathy who recover after statin discontinuation from those with a progressive statin-associated autoimmune myopathy who typically require immunosuppressive therapy.
Featured speaker Lisa Christopher-Stine, MD is currently Director of the Johns Hopkins Myositis Center. She is an Associate Professor of Medicine and Neurology. She also serves as one of the Johns Hopkins University School of Medicine College Advisors, and is a Board Member of the Johns Hopkins Institutional Review Board (IRB 5).
Dr. Christopher-Stine's primary research focus is clinical research pertaining to inflammatory myopathies – specifically describing unique phenotypes, novel therapeutic approaches, and novel disease subsets among patients with inflammatory myopathies who are part of the growing cohort of over 1500 patients evaluated clinically for confirmed or suspected muscle disease at the Myositis Center who agree to be part of the Johns Hopkins Myositis database. Dr. Christopher-Stine and her colleagues made the novel discovery of an autoimmune myopathy closely linked to statins. She has a continued interest in statins and their toxicities toward muscle, both as a direct muscle toxin as well as its contribution to autoimmune muscle injury.
The free webinar, hosted by LabRoots, will be presented on December 9, 2014, at 7 AM Pacific, 10 AM Eastern
For full details and free registration, click here.
About Inova
Inova Diagnostics is redefining autoimmunity by delivering solutions which anticipate the needs of the autoimmunity laboratory by improving the efficiency and quality of testing, and developing new biomarkers to improve patient care. Our innovative systems include BIO-FLASH®, a rapid-response chemiluminescent analyzer, QUANTA-Lyser®, for increased EIA/IFA processing flexibility, and QUANTA Link® data management system to make workflow management easy.
About LabRoots:
LabRoots is the leading professional networking website designed to connect all science verticals. Founded in March 2008, LabRoots' vision was to connect the scientific world leveraging a myriad of unique features and tools, discovering meaningful collaborations across geographic boundaries and fields of expertise. LabRoots is the owner and producer of BioConference Live – which has grown into the world's largest series of virtual events within the Life Sciences and Clinical Diagnostics community.