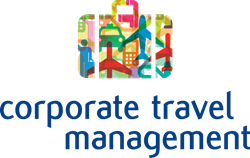 They possess capable and passionate management teams, enjoy high client and staff retention, and are leaders in corporate travel
Denver, CO (PRWEB) December 04, 2014
US company Diplomat Travel has been acquired by Corporate Travel Management (CTM), joining the Group's expanding North American footprint.
The acquisition of Diplomat Travel, headquartered in Washington DC, continues CTM's strategic plan to expand in North America.
The Diplomat Travel acquisition extends CTM's USA coverage to the East Coast. CTM will now cover all major time zones in the USA and operate out of 18 cities across eight states.
It coincides with CTM's acquisition of London-based Chambers Travel, which has established a strong base in the UK and European markets.
Managing Director of Diplomat Travel, Denise Guida, said CTM had developed a unique culture of support and empowerment, and had a well-established sales team in North America.
"This has a significant benefit in allowing us to be more creative and responsive in our effort to provide our highly customized travel service to a greater client base into the future,'' Ms Guida said.
CTM's Chief Executive Officer - North America, Romeo Cuter, said Diplomat Travel had a highly capable team possessing some of the finest expertise in the industry.
"We are very excited about the future growth prospects from the East Coast led by Diplomat Travel, one of the best teams in the business,'' Mr Cuter said.
Both acquisitions are targeted to take effect January 2, 2015.
Mr Cuter said the acquisition supported CTM's proven business strategy focusing on personalized service, tailored technology solutions and a commitment to delivering a return on investment.
Chambers Travel is a multi-award-winning travel management company headquartered in London, with operations in England, Scotland, France, Germany, The Netherlands, Switzerland, Sweden and the Czech Republic.
It establishes an immediate and mature scalable presence in eight countries in Europe for CTM, the last key region in the Company's global strategy, making CTM even more competitive in the global/regional client segment, estimated at USD200 billion.
As a result of these acquisitions, CTM will now operate in 46 cities, across 23 countries, on four continents; employing over 1,800 staff worldwide.
"Both travel management companies meet CTM's strict criteria for new acquisitions," Mr Cuter said,
"They possess capable and passionate management teams, enjoy high client and staff retention, and are leaders in corporate travel in their respective regions,'' he said.
ENDS
For Media inquiries please contact
Andrew Crook Mb: +61 419 788 431 andrew(at)crookmedia(dot)com(dot)au or
Angie Bridgewater: +1 303 563 0316 angie_bridgewater(at)travelctm(dot)com
About CTM: CTM is an award-winning provider of innovative and cost effective travel management solutions to the corporate market. Its proven business strategy combines personalized service excellence with client facing technology solutions to deliver a return on investment to clients. Headquartered in Australia, the company employs over 1800 FTE staff globally and operates out of 46 cities in 23 countries across Australia, New Zealand, Asia, North America and Europe.
About Diplomat Travel: Diplomat Travel (DT) is a 52-year-old leading travel management company located in the Washington DC/Virginia area servicing corporate clients. With an expected sales volume of approximately USD45m for the year, DT's client mix is over 90% corporate.
About Chambers Travel: Chambers Travel (CT) is an award winning, 26-year-old travel management company headquartered in London with approximately 210 employees. CT has offices in eight European countries including England, Scotland, France, Germany, Switzerland, The Netherlands, Czech Republic and Sweden. CT's client mix approximately 95% Corporate, and 5% MICE and leisure. CT has expected sales volume for the year ended 31 March 2015 of approximately GBP135m.