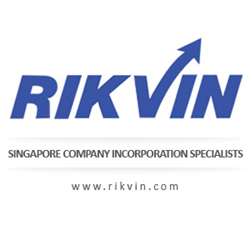 the most important section in our guide, which will be of utmost interest to corporates, deals with the 12 factors to consider before choosing a bank in Singapore
Singapore (PRWEB) December 05, 2014
In the last decade, Singapore has emerged as Asia's financial hub. It is home to 125 commercial banks, of which five are locally-incorporated and among the strongest in the world. While being spoilt for so much choice is good, it creates confusion too. That's where Rikvin, a popular company incorporation and work visa consultancy in Singapore, comes to the rescue. It has recently published a guide detailing everything there is to know about corporate banking in Singapore.
The guide starts by listing the documents needed to open a corporate bank account in the city-state.
"This includes a resolution by company's board of directors, copy of the company's certificate of incorporation, copy of the company's business profile, copy of company's Memorandum and Articles of Association, copies of passports or Singapore national identification cards of all the company directors, and proof of residential addresses of the directors and ultimate beneficial owners of the company," added Christine Lim, General Manager of Rikvin.
The guide also advises companies on the types of accounts they can open in various banks in Singapore. A company may open a Singapore dollar account or a foreign currency account as most banks in the city-state provide multi-currency accounts. The type of account may be decided based on the company's nature of business.
Additionally, there's a section detailing the prevailing banking fees, interest rates and maximum balance requirements.
"But the most important section in our guide, which will be of utmost interest to corporates, deals with the 12 factors to consider before choosing a bank in Singapore. These include bank reputation and rating, specialisation and niche expertise, business focus of the bank, availability of account and channel services, availability of automated and specialist services, online security, location and the quality of customer support," said Lim.
For those looking for allied services, almost all banks in Singapore provide a comprehensive suite of enterprise banking solutions such as insurance, loan, account payable services, account receivable service, trade financing, and liquidity management services.
The guide will also come handy to those companies, which are looking to switch banks, as it lists the step-by-step procedure involved in such a change.
"Have a realistic assessment of your banking needs. Once zeroed in on a bank and type of account, visit the chosen bank's nearest branch with the requisite documents. Do remember to switch all your direct deposit and automated bill payments to the new bank account," concluded Lim.

Please click here to read the full guide.
About Rikvin:
Established in 1998, Rikvin has partnered with thousands of investors, entrepreneurs and professionals who want to work or do business in Singapore. Rikvin's areas of expertise include company Singapore company registration, accounting, taxation and other related corporate services. Rikvin is also a licensed employment agency and offers a full spectrum of Singapore work visa services for professionals who wish to relocate to Singapore.
20 Cecil Street, #14-01, Equity Plaza, Singapore 049705
(+65) 6438 8887
media(at)rikvin(dot)com
http://www.rikvin.com