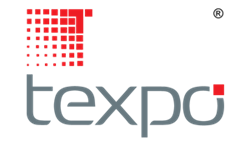 I believe we can uncoil and curtail the monotony associated with data representation and accessibility.
Pittsford, NY (PRWEB) December 05, 2014
iVEDiX, a premier business intelligence company, specializing in mobile analytics solutions, is announcing their new partnership with TEXPO out of the United Arab Emirates (UAE). As a global IT infrastructure provider and consulting company, TEXPO's strategic partnership with iVEDiX will add the miVEDiX analytics platform to TEXPO's current portfolio of offerings.
With more than a decade of success in the field of technology infrastructure, business and IT consulting, and application development, TEXPO has established themselves as a niche provider among many high profile government and public sector clients across the Middle East. With an international presence that also spans Central and South Asia, TEXPO stays abreast of rapidly growing global trends, like Big Data and mobile analytics, to further advance their global partners.
"TEXPO is indeed excited about its recent partnership with iVEDiX." says Dr.Sarfaraz Alam, President and CEO of TEXPO. "By availing the type of innovative technology and BI solution iVEDiX offers on mobile platforms, I believe we can uncoil and curtail the monotony associated with data representation and accessibility. With the option of dynamic data visualization, our enterprise clients can vastly benefit from miVEDiX as well as various end-to-end solutions that both companies can collectively offer. We look forward to a productive and mutually propitious association with iVEDiX in the future!"
Brian Annechino, Middle East Director of Sales & Partnerships at iVEDiX adds, "We are very excited about this partnership opportunity with TEXPO. Combining their regional expertise and industry knowledge with iVEDiX's superior mobile data analytic capabilities will fulfill a strong thirst in the Middle East for data mobility that allows companies to make better business decisions faster."
Both iVEDiX and TEXPO have extensive experience in a wide range of mobility and big data solutions. Using their experience, they jointly seek to provide success to companies and government entities in the Middle East (specifically in the UAE), who are vying to be leaders in innovation and sophistication.
About iVEDiX
iVEDiX offers extensive mobile analytics solutions across a wide variety of industries including Healthcare, Retail, and Business Services. miVEDiX, iVEDiX's flagship mobile analytics platform, seamlessly integrates with existing data infrastructures and gives users access to their data from their mobile device. The platform combines rich visualizations, sophisticated interface options, and real-time updates to deliver an immersive data discovery experience. iVEDiX is headquartered in Pittsford, New York, with offices in Boston, Bangalore, and Dubai. To learn more, visit http://www.ivedix.com.
About TEXPO
TEXPO is synonymous with evolution and progress in the ever-expanding sphere of technology innovation. With more than a decade of outstanding success, TEXPO has created a niche for itself as demonstrated by its high profile enterprise client base across the Middle East, and Central and South Asia. We offer end-to-end robust and sustainable IT Infrastructure services, state-of-the-art Application Development and innovative and pragmatic IT Consulting services to leading private and government entities across all domains of information technology. At TEXPO, we stand by integrity, sincerity and client satisfaction and never hesitate to go the extra mile to give our clients the very best level of service possible. TEXPO's head office is in Dubai-UAE, where our leadership team manages their regional portfolios. Our other offices are in Houston, London, Riyadh, Karachi, Nairobi, Rwanda, Uganda, Burundi and Ethiopia. For more information, please visit http://www.texpo.com.