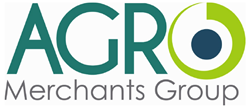 There's a tremendous opportunity for AGRO Merchants Group to expand these services in Latin America, along with growing customer global trade networks
Atlanta, Georgia (PRWEB) December 05, 2014
David Palfenier has joined AGRO Merchants Group as President of Latin America. Mr. Palfenier will be based in Sao Paulo, Brazil, home of the Company's Latin American headquarters and responsible for developing new business opportunities, expanding customer relationships, and further executing the AGRO Merchants Group temperature controlled storage and logistics strategy throughout the region. The Company is implementing aggressive plans to become the cold chain leader in Latin America and Mr. Palfenier's leadership will play an important role in accomplishing this goal.
Mr. Palfenier spent twelve years as an executive with the Frito-Lay Company in Latin America, concentrating on last-mile distribution within the supply chain. He followed up this role by serving as President of ConAgra Frozen Foods, outsourcing company-owned transportation and warehousing to cold storage providers. "Third party logistics often provides lower costs and better customer service," said Mr. Palfenier. "There's a tremendous opportunity for AGRO Merchants Group to expand these services in Latin America, along with growing customer global trade networks". Most recently, Mr. Palfenier was CEO of Seara Foods, part of the Marfrig Group.
While evaluating opportunities in Latin America over the past 18 months, AGRO Merchants Group has been creating significant value in Europe and the United States. "The time has come to focus attention on Latin America," said Neal Rider, CEO of AGRO Merchants Group. "David brings a wealth of knowledge and experience from world-class operations such as P&G, PepsiCo and ConAgra Foods. Most importantly, he understands the customer needs first-hand, and how to provide solutions throughout Latin America."
About AGRO Merchants Group
AGRO Merchants Group is focused on providing innovative cold chain solutions on a global basis by partnering with the highest quality family-operated businesses and creating new, reliable, and integrated trade networks to help its customers grow. The Company will be investing in modern assets, industry-leading technologies, and value-added service offerings to ensure the highest quality supply chain management standards in the industry. For additional information, please visit AGRO's website at http://www.agromerchants.com.
AGRO Merchants Group Press Contacts:
Latin America:
Fabiana Macedo
Punto Comunicações Multimeios
478, Ministro Godói Street
Room 11
São Paulo, Brazil 05015-000
fabiana(dot)macedo(at)puntocomm(dot)com(dot)br
+011 55-11-3868-3252
U.S.:
Steve Denker
TopRight Partners
950 East Paces Ferry Road
Atlanta Plaza, Suite 2195
Atlanta, GA. 30326
sdenker(at)toprightpartners(dot)com
+1 404 631 6929 x103
Europe:
Bart van de Glind
Benedenboven
Parmentierstraat 9
3772 MS Barneveld
Netherlands
bart(at)benedenboven(dot)nl
+31 (0) 342 411 311