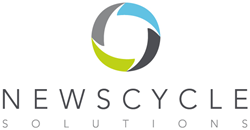 Bloomington, MN (PRWEB) December 04, 2014
NEWSCYCLE Solutions announces an agreement signed with Gota Media AB in Kalmar, Sweden, to install Newscycle Advertising at the media group's 20 multiplatform publications in southern Sweden.
Since the contract signing in June 2014, seven Gota Media AB titles are live on Newscycle Advertising, with the remaining newspapers and related digital sites expected to be in use by February 2015.
With the unmatched functionality of Newscycle Advertising, Gota Media AB will benefit by streamlining its entire advertising operations and improving business processes to focus its efforts on new revenue opportunities. Gota Media AB will be able to use the new Newscycle system to offer bundled print and digital ad packages to its customers, leverage the software's cross-media ad selling abilities, and use its marketing metric tools to measure ad performance across multi-channels.
"With Newscycle Advertising, Gota Media AB can focus on serving its customers expanding relationships, and growing revenues," said Robert Bohlin, executive sales director, EMEA, Newscycle. "Newscycle provides efficiencies to our customers that are architected into our software. We are pleased to see customers like Gota Media AB using our systems."
Newscycle Advertising is an industry-leading software platform for managing a media company's multi-channel advertising business, including the entire contact-to-cash lifecycle. Based on technology platforms that run on-premises or in a SaaS (Software as a Service) environment, Newscycle Advertising provides a single integrated view of the complete advertising workflow.
About NEWSCYCLE Solutions
NEWSCYCLE Solutions, which was formed by the combination of DTI, SAXOTECH, Atex Adbase and MediaSpan, delivers the most complete range of software solutions for the global news media industry, including news content management, advertising, circulation, audience, and analytics. Newscycle is a trusted technology partner serving more than 750 media companies with 8,000 properties across more than 30 countries on 6 continents. The company is headquartered in Bloomington, MN and has U.S. offices in Florida, Michigan and Utah; with international offices in Canada, Denmark, Germany, Malaysia, Norway, Sweden, and the United Kingdom. For more information, go to: http://www.newscyclesolutions.com.
Media Contact:
Lisa Speth
NEWSCYCLE Solutions
Marketing Communications Manager
lisa(dot)speth(at)newscyclesolutions(dot)com
+1(801) 853-5068
Birgit Ankjaer
NEWSCYCLE Solutions
Marketing Manager, EMEA
birgit(dot)ankjaer(at)newscyclesolutions(dot)com
+45 4038 9914