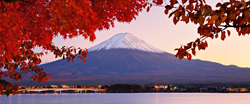 "ITI's regulatory team did an excellent job of navigating the consultation process with PMDA and providing support for the safety of ITI's JRC-LAMP-vax product and LAMP-vax DNA technology..."
Hershey, PA (PRWEB) December 05, 2014
Representatives of Immunomic Therapeutics, Inc. (ITI) met in Tokyo recently with the Japanese Pharmaceutical Medical Device Agency (PMDA) for a formal discussion regarding its proposed clinical study of JRC2*-LAMP-vax in Japan. The protocol plans for a clinical trial of its bivalent non-viral DNA vaccine for patients with Japanese Red Cedar pollen allergy. The meeting cleared the way for ITI to file a CTN application early in 2015 to commence its clinical studies in Japan.
Dr. William Hearl, President and CEO of ITI, commented that "ITI's regulatory team did an excellent job of navigating the consultation process with PMDA and providing support for the safety of ITI's JRC-LAMP-vax product and LAMP-vax DNA technology, as well as a solid initial development plan for Japan. The result of these PMDA formal consultations is a clear regulatory pathway and an indicated acceptance of ITI's clinical plan for its DNA vaccine technologies."
In designing the initial clinical study and Phase II allergen challenge study protocols, PMDA recognized and accepted the design of ITI's two earlier clinical safety studies of Japanese Red Cedar allergic subjects living in Hawaii. These allergic subjects exhibited conversion of their allergic skin test reactions to Japanese Red Cedar pollen from positive to negative after the full four-dose intramuscular vaccination regimen. These subjects remained skin test negative beyond 400 days. They also showed evidence of increased allergen specific IgG and diminished IgE. An ongoing third safety study in Hawaii using the intradermal route of vaccination indicates some allergic subjects experienced an early conversion to skin test negative responses at day 42, after only three vaccinations.
LAMP technology has a strong safety profile to date in ITI's hands. In the over 50 allergic and non-allergic vaccinated subjects to date, the JRC-LAMP-vax DNA vaccine constructs have shown a strong safety profile with no severe adverse events and mostly transient injection site reactions that rapidly disappeared.
The overall success of these regulatory interactions indicates that ITI has successfully executed on its initially stated strategy to conduct clinical testing on Japanese subjects in Hawaii and use that information to bridge into studies in Japan. A key factor was ITI's choice to use subjects of Japanese ethnicity. ITI has identified both a Clinical Research Organization and clinical site for performing a Phase I – Japan study, which will then roll into a Phase II — Japan allergen challenge study later in 2015 prior to the 2016 pollen season.
The progress of the Japanese red cedar allergy program continues to support clinical validation of the LAMP Technology platform and specifically to advance the development of JRC-LAMP-vax. This work as well as other projects in peanut allergy and house dust mite are building value for Immunomic Therapeutics' stakeholders while accelerating the application of LAMP technology, potentially introducing a new paradigm for the way that allergies are treated.
About Immunomic Therapeutics, Inc.
Immunomic Therapeutics, Inc. (ITI) is a privately held clinical stage biotechnology company headquartered in Lancaster, PA, with lab facilities in Rockville, MD. ITI is developing next generation vaccines based on the patented LAMP Technology. Our LAMP-vax platform significantly increases the effectiveness of the immune response to nucleic acid vaccines while simplifying overall vaccine design and delivery, yielding safer, more cost-effective human and animal therapies. Our LAMP constructs have been validated in human clinical trials for cancer and have been applied to a wide breadth of targets including allergy, cancer and infectious diseases.
For more information about ITI and LAMP Technology, please visit http://www.immunomix.com or contact Melissa Kemp at melissa@immunomix.com