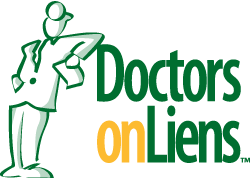 Rialto, CA (PRWEB) December 04, 2014
Dr. Thy Nguyen, a highly regarded chiropractor with expertise in an array of injury related medical conditions, is teaming up with Doctors on Liens. His participation in network ensures that personal injury clients in Rialto and the Inland Empire have top tier medical care following a major injury.
Dr. Nguyen first established a stellar reputation in the medical and legal community with his experience as the clinical director for a multi-disciplinary clinic where he worked alongside orthopedic surgeons, internists, psychiatrists, acupuncturist, and therapists. Since Dr. Nguyen opened his own private practice, his knowledge of the comprehensive care injury victims need has allowed him to create customized treatment plans for each personal injury victim he cares for. As part of the Doctors on Liens network, Dr. Nguyen guarantees prompt appointments, quality care, and industry leading med/legal reports.
Says Doctors on Liens, Inc. president, Samantha Parker, "Dr. Nguyen is not your average chiropractor. His wide range of experience in multiple medical practices has really given him the knowledge to manage a treatment plan. Whether that plan is within his own outstanding practice or includes other physicians, Dr. Nguyen is well versed in overseeing their care. He's one of the most kindhearted people I know, and I'm delighted to have Dr. Nguyen on our team."
You can visit Dr. Nguyen's website to learn more about his practice.
Doctors on Liens is an innovator in the medical lien specialty referral industry and has forged close relationships with both legal firms and medical practices over the past 20 years. Doctors on Liens features medical specialties including board certified orthopedic surgeons, neurologists, general practitioners, psychologists, and chiropractors. Each medical office is independently owned and operated and all appointments can be conveniently scheduled directly with the facility.
Doctors on Liens® lists medical professionals who offer medical services on a lien basis in Southern California, Central California, and Nevada.