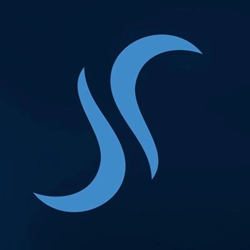 Milwaukee, WI (PRWEB) December 05, 2014
CIO Review (http://www.cioreview.com) has chosen Symmetry (symmetrycorp.com) for its 20 Most Promising HP Solution Providers. The positioning is based on evaluation of Symmetry's capabilities in SAP Hosting architecture and technical managed services. The annual list of companies is selected by a panel of experts and members of CIO Review's editorial board to recognize and promote technology entrepreneurship.
"Symmetry has been on our radar for some time for stirring a revolution in the HP technology space, and we are happy to showcase them this year due to their continuing excellence in delivering top-notch technology-driven solutions," said Harvi Sachar, Publisher and Founder, CIO Review. "Symmetry's solutions continued to break new ground within the past year, benefiting its customers around the globe, and we're excited to have them featured on our top companies list."
"Symmetry is honored to be recognized by CIO Review's panel of experts and thought leaders," said Frank Powell, CEO.
About Symmetry
Symmetry Corporation, an SAP Services Partner Certified in Hosting, Cloud and SAP HANA® Operations Services, provides technical managed services, security administration and project consulting in support of SAP solutions for customers in the U.S. and around the world. Based at Symmetry's Center of Expertise in Milwaukee, Wis., our large staff has extensive experience in Basis, the SAP NetWeaver® technology platform and security consulting. With a proven methodology for delivering technical managed services in support of SAP software, Symmetry delivers flexible, high-quality solutions that help reduce the total cost of ownership and enable high-performing, secure, stable SAP solution-based environments. Learn more http://www.symmetrycorp.com
About CIO Review
CIO Review constantly endeavors to identify "The Best" in a variety of areas important to tech business. Through nominations and consultations with industry leaders, our editors choose the best in different domains. HP Solution Providers is an annual listing of 20 Most Promising HP Solution Providers in the U.S.
# # #
Sym-Hosting and Sym-Remote are service marks of Symmetry, LLC. SAP, SAP NetWeaver, and all SAP logos are trademarks or registered trademarks of SAP AG in Germany and several other countries. All other marks are the property of their respective owners
Contact: Kristin Taner
ktaner(at)symmetrycorp(dot)com
414-732-2730