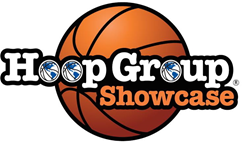 Reading, PA (PRWEB) December 07, 2014
The Hoop Group will be in Reading, Pennsylvania on Friday, December 12th to host the fifth annual Reading Tip Off Showcase. Hosted by their Team Tournaments division, the Reading Tip Off Showcase will feature four talented high school teams from the Pennsylvania area.
Debuting in 2010, the Reading Hoop Group Tip-Off Showcase is dedicated to showcasing the tremendous basketball atmosphere of the Reading area. It is held on the campus of Albright College, inside the beautiful George C. Bollman Center. The Reading Hoop Group Tip-Off Showcase gives the area's premier talent a chance to shine along with some of Philadelphia's finest high school teams.
"Hoop Group High School Showcases provide high school players and coaches a chance to play on a premier stage. It gives teams an opportunity to play in front of fans, media outlets and scouting services. These are some of the best showcases during the high school basketball season." says Kim Waiters, Director of Team Tournaments at The Hoop Group.
Competing in this year's showcase are Berks Catholic High School and Chester High School, who will play at 6:30, followed by Penn Wood Charter versus local Reading High School, who play at 8:00 pm. All four teams have high expectations for their season and possess a number of talented college prospects.
For more information about the Reading Tip Off Showcase, and every showcase being held by the Hoop Group this winter, contact Kim Waiters or Mike Rice, or visit http://hoopgroup.com/team-tournaments/highschoolshowcase/.
About Albright College
Albright College is a private, co-educational institution founded in 1856. Their mission is to inspire and educate the scholar and leader in each student, building on a strong foundation in the liberal arts and sciences and a commitment to the best of human values, fostering a commitment to a lifetime of service and learning.
About Hoop Group
Hoop Group is the worldwide leader in basketball instruction, offering premier basketball camps since the summer of 1963. Having touched the lives of over one million young men and women, Hoop Group has evolved from simply offering summer basketball camps, to hosting tournaments and competitions, skills camps, and basketball facilities to the basketball community.
Contact:
Kim Waiters or Mike Rice
Kim(at)hoopgroup(dot)com
Rice(at)hoopgroup(dot)com
Hoop Group
(732) 502-2255
hoopgroup.com