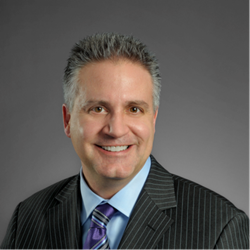 "Most everyone agrees that CI is important and contributes to the success of any organization," Kalinowski said. "Figuring out how to measure and value that intelligence can be quite challenging, but not impossible as some believe."
Tarrytown, NY (PRWEB) December 05, 2014
"Building a Valued CI Program: Understanding the Characteristics of an Effective Intelligence Capability," the third webinar in InfoDesk's complimentary three-part series on competitive intelligence (CI), will be held Tuesday, December 16, at 11 a.m. EST. During the webinar, David Kalinowski, co-founder and President of Proactive Worldwide, Inc., will examine the importance and benefits of demonstrating value of any CI program. He will also discuss determining performance metrics that resonate within your organization. Learn more and register online.
The CI webinar series was developed in response to a recent InfoDesk social media poll of CI practitioners. The poll asked members of more than 250 social media CI groups to identify their top challenges. According to the respondents, their major challenges were: 1) how to assess the effectiveness and value of CI program; 2) getting senior management support for CI projects; and 3) developing focused monitoring efforts. The webinar series will address all of these topics.
"As with many other types of information, the value of competitive intelligence can be difficult to quantify," said Sterling Stites, InfoDesk CEO. "This webinar is intended to help CI practitioners measure and demonstrate the business value of their work."
Whether you are starting a new intelligence unit or seeking to improve established CI operations, setting priorities and delivering actionable intelligence that enables decision-making is essential to adding business value to executives. This webinar will examine why demonstrating value is important for any CI program and provide some of the most effective ways to do it. During the session, the speaker, David Kalinowski will share insights gleaned from two decades of working with global organizations across multiple industries in building their intelligence capability.
"Most everyone agrees that CI is important and contributes to the success of any organization," Kalinowski said. "Figuring out how to measure and value that intelligence can be quite challenging, but not impossible as some believe."
This CI webinar is designed for those who are building a CI function or find themselves struggling to demonstrate business value in an existing CI unit. Researchers and analysts who are part of a CI team should also attend so that they can be better prepared to share practical tips with their managers, tips that will improve the overall impact of their CI project deliverables. Executives also should participate to better understand some key elements of what has made other intelligence operations effective.
The key takeaways of this webinar are: 1) understanding the ROI challenge, 2) assessing the impact of a CI Program on an organization 3) considering both quantitative and qualitative measures, formal and informal approaches when determining value, and 4) supporting an intelligence culture of excellence. Learn more and register online.
David Kalinowski is a 25-year veteran in competitive intelligence arena, having worked with more than 150 of the Fortune 500 companies, as well over 200 medium-sized businesses, to help them gain and maintain a competitive advantage. His experience includes directing over 2,500 corporate intelligence projects involving benchmarking, market assessments, compensation, organizational structures, win-loss analysis, distribution processes, manufacturing, M&A, strategy, pricing, R&D initiatives, and tracking competitive sales activities.
"Demonstrating value requires much more than finding the right metrics and benchmarks," said Barbie Keiser, webinar moderator and information resources management consultant. That's the reason we invited David to speak on this topic, "because he knows firsthand what it takes to truly support an intelligence culture of excellence."
The first webinar in this series, "Breaking CI" - Everything You Ever Wanted to Know About Planning and Establishing a Successful CI Monitoring Program," was held on October 14, 2014. During the webinar, Arjan Singh shared his experiences, highlighting what works and what doesn't. The recording is now available online.
The second webinar, "CI Guerilla Warfare: Winning the Hearts and Minds of Senior Leadership," was held on November 13, 2014. During the webinar, Scott Leeb, Global Head for KM & CI Services, Mind-Alliance, discussed why CI professionals often lack senior management support for their projects and what they can do about it. The recording is now available online.
About InfoDesk
InfoDesk (http://www.infodesk.com) provides information management and sharing solutions that combine all types of content on one platform so organizations can deliver relevant content to users the way they work. Our easily customizable solutions include centralized alerts, targeted newsletters, library portals and enterprise search. For more than fifteen years InfoDesk has helped some of the largest multinational corporations, top government agencies and media companies integrate, deliver and share large volumes of information more effectively. InfoDesk is based in Tarrytown, NY with offices in London and Washington DC.