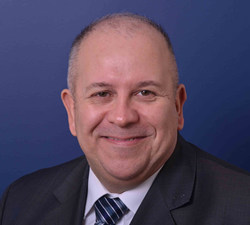 "Audit Acceleration is about decreasing the amount of time between when transactions take place and when they are reviewed," John Heighway said.
La Jolla, CA (PRWEB) December 06, 2014
The 8th annual Connolly PEAKS (Post-Audit Expertise And Knowledge Sharing) Summit was the backdrop for Connolly to share its most recent offerings with clients and potential clients who are the largest retailers in the world. Audit Acceleration is a hot topic in the recovery audit industry now, with its powerful allure of increased cash flow, more timely insights, and improved claims.
"Audit Acceleration is about decreasing the amount of time between when transactions take place and when they are reviewed," said John Heighway, Managing Director of the UK who has 23 years of industry experience. Speaking at the event, Mr. Heighway said Audit Acceleration is being fed by:

Demand by retailers and vendors for faster resolution of issues
A critical need by clients for improved cash flow and working capital
A trend toward auditing closer to the transaction to deliver best-in-class results
All major retailers in North America and the UK leverage the expertise of recovery auditors to identify and recoup vendor overpayments, a best practices financial tool that has been increasingly employed since the industry's inception in the 1970's. Some companies use an internal team to review their vendor payments initially, and then turn to outside experts for identification of vendor overpayments while others choose to immediately call upon external auditors. The overpayments, once identified and recouped, can amount to millions of dollars per audit year per retailer. This is due to the complexity of acquiring and selling retail goods compounded by the sheer volume involved in stocking and moving merchandise by mega retailers.
Historically, transactional recovery audits began well after the original transaction period, and were conducted in one year segments. "Benefits of auditing closer to the transaction dates include increased claim accuracy, less friction with vendors, higher recovery volume, and increased client revenues - all of which clients are motivated to achieve," Mr. Heighway said. "For an industry that was once bound by an auditor's ability to wade through endless reams of paper, we have already seen unprecedented change," Mr. Heighway said. "And yet, as much as the industry has evolved already, I have no doubt it will continue to change apace in the future."
Advances in technology, ever more efficient and effective audit methods and a greater capacity for managing and processing data all contribute to compressed audit cycles. "Audit Acceleration is one of the many ways we will continue to serve our clients," Mr. Heighway said. "It is another tool we will use to enrich our partnerships which in many cases span decades."
Connolly is a division of Connolly iHealth Technologies, a company created by the merger of the two companies in May of 2014. With over 2,000 employees globally, the Company provides its pre-pay and post-pay services to over 80% of the top healthcare payers and over 75% of the largest retailers in the U.S.
Founded in 1979, Connolly is a payment integrity firm that processes over 3 trillion payment records each year, recovering more than $2 billion in overpayments for its clients through two lines of business, Healthcare and Global Retail. Connolly also offers process improvement recommendations that help clients mitigate future financial losses. Connolly has a 97% customer satisfaction rating, has been listed on the Inc. 5000 list of the fastest growing private companies in the world for seven consecutive years and has twice been named a "Best Places to Work in Connecticut," by the Hartford Business Journal.
For additional information, please visit Connolly at http://www.connolly.com and iHT at http://www.ihealthtechnologies.com/.