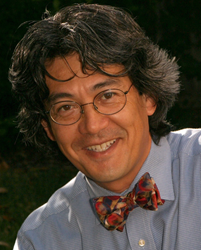 Sonoma, CA (PRWEB) December 05, 2014
The holistic dentist that Sonoma, CA residents trust for thorough and effective dental care now offers a quick and effective treatment for receding gums that will allow most patients to see the improvement after a simple office visit. Dr. Peter Pang has received the special training needed to use the patented Pinhole Surgical Technique (PST)™ that provides notable improvement in gum line health that patients can see in the mirror after each visit.
With the PST™ procedure, Dr. Pang uses a tiny pinhole in the gums to access the healthy tissue and gently lift it to cover areas of recession. The minimally invasive procedure does not involve any cutting or stitching of the gum tissue, so there is typically little or no bleeding, swelling, or risk of infection with the process. Many patients report being able to return to life activities within a day, with no need for ongoing recovery time or pain medications. Even those who are dental phobic and fearful of scalpels and stitches have no reason to avoid improved gum line health with PST™.
As a holistic dentist in Sonoma, CA, Dr. Pang emphasizes the importance of oral health to improve overall body health. Not only are receding gums unsightly, but they can contribute to further deterioration in the gums and teeth. As gums recede they allow access to sensitive areas of tooth enamel and eventually the roots of the teeth, which can be permanently damaged by infection and further the progression of gum recession. Improper brushing style or the wrong kind of brush can accelerate the damage to the gums and teeth.
Not only is PST™ simple and quick, it is remarkably effective in showing immediate results. Dr. Pang generally works with one segment of the mouth at a time. Patients can look in the mirror at the end of the visit and see the improved gum line which leads to renewed confidence in the look of the smile.
As a holistic dentist in Sonoma, CA, Dr. Pang has adopted additional advanced dentistry techniques to ensure the most effective and comfortable treatments for his patients. Through laser dentistry, Dr. Pang uses laser alternatives for procedures such as periodontal pocket reduction to eliminate bacteria associated with gum disease, root canals, and cavity preparation, instead of conventional surgeries.
Individuals looking to learn more about Dr. Pang and the minimally invasive techniques he utilizes, including the new Pinhole Surgical Technique (PST)™, are encouraged to schedule a consultation with his office.
About the Doctor
Dr. Peter Pang is a general dentist who provides personalized dental care for patients in Sonoma, CA. Dr. Pang dedicates many hours to continuing education in order to refine his skills and stay abreast of the latest dental technologies. As a certified Chao Pinhole Surgical Technique™ provider, Dr. Pang is proud to be at the forefront of a revolutionary new approach to repairing gum recession. To learn more about the dental services available at Sonoma Holistic Dentistry, please visit http://www.sonomaholisticdentist.com or call 707-996-3016 to schedule a consultation with Dr. Pang.