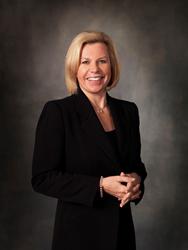 Pittsburgh, Pennsylvania (PRWEB) December 09, 2014
According to Carrie S. Holstead, President & CEO, Carrie S. Holstead Real Estate Consultants, Inc. / ITRA Global, as more landlords offer tenants a set dollar amount for tenant improvements, companies are learning an expensive lesson in the hidden costs of office leasing. Here are five ways to protect your company.
1. Know the Difference Between a Base Building and Tenant Improvement Cost – Landlords may attempt to include various base building items in the tenant improvements, driving up significantly the costs for which the tenant is responsible. For a full-service lease, negotiate the exclusion of all base building items from your tenant improvements, and fully document this in the lease.
2. Know the Tenant Improvement Cost Dictated by the Competitive Market – All projects of significant size should be competitively bid by three general contractors matched to the project size and type. Take note of the profit and overhead which can range from 5% to 20% of the hard costs, depending on the project size and complexity, as well as market conditions and the extent to which competition is created for your project. Also, know that test fit pricing rarely takes into consideration existing conditions that are hidden and finish materials exceeding building standards.
3. Know How to Assess Tenant Improvement Costs in Existing Versus New Buildings – Don't assume that construction will cost less in second generation space because some of the improvements can be reused (air conditioning runs, diffusers, ceiling grid, etc.). This savings can easily be offset by demolition costs, remodeling to suit your needs, and upgrades required by current codes. A lease analysis process that is thorough will reveal construction estimates at each building being given serious consideration.
4. Know the Supervisory & Review Fees Charged by the Landlord – Some landlords charge a supervisory and/or plan review fee which can be either a set dollar amount or a percentage of the tenant improvement project. Know the fees to be charged by the landlord, if any, and whether they are typical among the buildings your firm is considering for its corporate real estate needs.
5. Know the Financial Impact of Restoration– Restoration means the tenant is required to restore the space to its original condition at the end of the lease term. This can be very costly and is sometimes required by U.S. landlords and regularly required by international landlords. Be aware of any obligation to pay restoration costs and know that they are negotiable. (Carrie S. Holstead Real Estate Consultants / ITRA Global recently negotiated some two million dollars in restoration cost savings for an international client.)
Carrie S. Holstead is the CEO of the longest established tenant representation firm in Pittsburgh, PA and the Vice Chairman of the Board of ITRA Global, an organization of real estate professionals specializing in representing tenants and buyers in the leasing, acquisition and disposition of office, industrial and retail facilities. With coverage in major markets around the world, ITRA Global is dedicated to representing tenants and buyers of commercial real estate. Clients benefit by having an experienced professional as their trusted advisor, providing conflict-free representation with total objectivity. If your company needs to expand, contract, merge, relocate, or renew an office lease(s), or is interested in a sale-leaseback, contact Carrie Holstead at 412.833.1030 or carrie@carrieholstead.com.