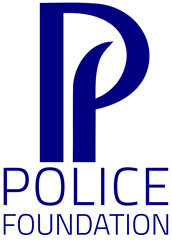 Washington, D.C. (PRWEB) December 05, 2014
The Police Foundation is pleased to announce that James H. Burch, II will join the Police Foundation in January 2015 as Vice President for Strategic Initiatives. Mr. Burch will lead the Police Foundation's efforts to advance policing by developing new initiatives to leverage emerging and proven technologies and innovation from across the public and private sectors, while building on science and evidence-based policing practices.
During his more than 20 years at the U.S. Department of Justice, including more than nine years in the Senior Executive Service, Mr. Burch has gained a reputation for developing and leading many strategic initiatives in local policing and justice. Those programs include the Bureau of Justice Assistance SMART Policing Initiative, the VALOR Officer Safety Initiative, and information sharing efforts to provide law enforcement with the best support and guidance available to reduce crime, support officers, and advance the profession overall. In addition, while serving as the Acting Director of the Bureau of Justice Assistance, Mr. Burch collaborated closely with forward-thinking leaders of DOJ's National Institute of Justice and Bureau of Justice Statistics to design and implement joint initiatives to build the body of evidence that will guide 21st century policing in America.
"I look forward to continuing to work closely with law enforcement leaders and allied organizations across many sectors to develop effective and innovative strategies to further enhance policing and justice," Mr. Burch said. "The Police Foundation's mission places it at the center of these issues and at the crossroads of the future of policing in America."
"We are delighted that such an experienced and dynamic law enforcement leader is joining the Police Foundation," said Jim Bueermann, Police Foundation President. "James Burch has been at the forefront of promoting innovation and science-based policing practices throughout the nation, and we are excited that he will bring that expertise to help the Police Foundation continue on the cutting-edge of modern policing."
Mr. Burch is currently serving as an Assistant Director at the Bureau of Alcohol, Tobacco, Firearms and Explosives (ATF) where he has responsibility for ATF's public, Congressional and intergovernmental affairs divisions as well as other external relations functions. Since 2011, Mr. Burch has also served as the Deputy Assistant Attorney General at DOJ's Office of Justice Programs (OJP), where he is responsible for overall OJP operations, with an annual budget ranging from $2 to 4 billion. Prior to 2011, Mr. Burch was appointed as the Acting Director of the Bureau of Justice Assistance (BJA), where he advised OJP's Assistant Attorney General on law enforcement and justice priorities and issues, testifying and working collaboratively with the Congress, and helping to shape Departmental initiatives. Before joining OJP, Mr. Burch worked in the private sector as well as in local justice agencies. Mr. Burch has received numerous awards and recognition throughout his career, has been nominated to lead cross-agency federal initiatives, and currently serves as a member of the FBI's National Academy Advisory Board. Mr. Burch is an accomplished speaker and has published numerous articles and publications. Mr. Burch has a Master's Degree in Administration from Central Michigan University and a Bachelor of Science Degree in Criminal Justice from the University of Maryland at College Park.
The Police Foundation is a national, 501(c)(3) organization whose mission is to advance policing through innovation and science. The Foundation is an independent, non-partisan organization.