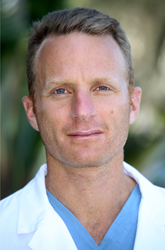 Most weather-related injuries we see could have been prevented with a little preparation, especially once people understand the additional stress extreme temperatures can put on the human body.
Marina del Rey, CA (PRWEB) December 08, 2014
As temperatures drop and days get shorter, many Americans will take their exercise indoors, choosing the comforts of a gym over facing the elements. Yet, others will opt to brave the cold in order to hold onto their favorite routines. For those diehards among us, DISC Sports & Spine Center (DISC) has compiled a list of seven vital tips for achieving the safest winter workouts.
"These recommendations may seem like common sense, but they are worth sharing with anyone working out in extreme cold, to serve as a refresher at the very least," says Dr. Michael Port, DISC's medical director and active flight physician for the Los Angeles County Sheriff's Department's Emergency Services Detail/Air Five search and rescue team. "Most weather-related injuries we see could have been prevented with a little preparation, especially once people understand the additional stress extreme temperatures can put on the human body."
When you initially step into the cold, according to Dr. Port, the peripheral vasculature constricts in order to protect the warm venous blood from conductive heat loss to the cold air. It then shunts that warm blood to your core to protect your vital organs and maintain the heat, redirecting it from the outer muscles and limbs. Muscles do not contract as well when they're cold, and—without a means of obtaining consistent warmth—you become more susceptible to exposure, hypothermia and frostbite, particularly in exposed areas like the face and extremities. In extreme situations such as cold-water swimming, prolonged exposure could increase the incidence of cardiac arrhythmia.
Adds Dr. Sarah Miller, a Physical Medicine & Rehabilitation specialist at DISC: "Changes in barometric pressure also exacerbate inflammation in arthritic joints. As the barometric pressure drops, fluid inside of arthritic joints can gently expand, causing extra pressure and tension that leads to increased pain and greater potential for injury."
To achieve the safest winter exercise outdoors, both doctors recommend heeding the following tips:
1. Get Plenty of Rest – Sure, it sounds cliché, but rest is especially important in cold conditions, in which the body has to work harder to keep going.
2. Feed Your Body First – Eat a healthy meal before exercising, as you'll need that extra energy to burn the carbs required of cold-weather workouts.
3. Dress the Part – Cold weather means dressing in layers, so you can optimize insulation and adjust to varying temperatures. This also means protecting exposed skin, so it does not get frostbite in extreme conditions, remembering that wind and wetness increases that risk exponentially.
4. Warm it Up and Stretch it Out – When the temperatures drop, put more emphasis on pre-workout warm-ups and stretching, so that your muscles and soft tissues can get improved blood flow, making them less susceptible to injury.
5. Keep Hydrated – While slightly more obvious in extreme heat, adequate hydration is equally important in cold weather. Be sure to replenish lost fluids no matter what the thermometer reads. Don't assume you need water less when it's cold.
6. Pace Yourself – Your body may not be used to extreme cold initially, so consider starting with a shorter exercise routine that you can build on with time. Also try to maintain a consistent activity level throughout your workout. To run at a steady tempo, for example, is a far more efficient way of generating heat than to sprint and then stop.
7. Know Your Surroundings – Cold weather conditions may change the landscape. The more familiar you are with the area in which you're exercising, the less likely you will be injured by avoidable slips and falls. Also try to let someone know where you are in case an accident or worsening weather delays your return.
About DISC Sports & Spine Center
DISC Sports & Spine Center (DISC) is California's premier medical group providing the full scope of spinal care, orthopedics, pain management and conservative treatments. DISC has set a new standard for high-acuity, minimally invasive spine surgery and arthroscopy in an outpatient setting, both safely and on a more cost-effective basis. In partnership with Surgical Care Affiliates (SCA), one of the nation's leading surgical care companies, DISC operates state-of-the-art outpatient surgery centers in Marina Del Rey and Newport Beach. Both centers are accredited by the AAAHC, have a zero MRSA infection rate and are conveniently located next to major freeways and airports. DISC, which accepts most major insurance plans, is also the official medical services provider for Red Bull and a proud partner of the LA Kings. For more information, contact 866-481-DISC, or visit http://discmdgroup.com.