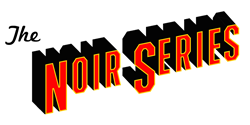 In an age of shrinking audiences and dwindling resources, we believe small theatre companies need to embrace digital innovation in order to thrive.
Los Angeles, CA (PRWEB) December 05, 2014
Heretick Theatre Lab today announced the successful results of their debut, live streamed-online performance, "The Noir Series." Performed in front of a live audience, filmed in HD, mixed in real time, and streamed over the web, "The Noir Series" offered a live-theatrical web experience to viewers across the globe. Heretick is the first and only theatre company in Los Angeles to bring live theatre into homes through online access and web streaming. Due to its success, an encore online performance will be available beginning December 13th for download at http://www.hereticklab.com.
Heretick assembled an impressive collective of film and theatre professionals to present their unique interpretations of the theme "Noir." Comprised of four thematically linked, interactive theatre pieces "The Noir Series," performance lasted 90 minutes with no intermission. In the tradition of a live television taping, Emcees entertained the live audience during scene changes. Internet audiences interacted with the production through Twitter via a chat feature on the production's homepage.
"We took a local LA theatre experience and made it both global and personal," Jennifer Cotteleer, producer said. "In an age of shrinking audiences and dwindling resources, we believe small theatre companies need to embrace digital innovation in order to thrive. Heretick Theatre Lab was formed as an experiment and it worked!"
Oversold every night, Heretick Theatre Lab staged a true "World Premiere" with viewers as far away as Nova Scotia, Australia, and Shanghai. At-home audience members shared their experiences on the online chat stream. "I could get used to watching theatre in bed," one Twitter follower wrote. "Really enjoyed watching this a second time. Worth the money," another tweeted. "The Noir Series" was able to expand its audience well beyond the brick and mortar walls of the theatre with nearly a thousand people experiencing the show in person and online during opening weekend. "Those are very exciting numbers for a black box production," Cotteleer said. "Now that we've successfully begun to develop an audience – the sky is the limit for future viewership."
And future viewership is the entire reason Heretick began. Inspired by the UK's National Theatre live broadcasts, Cotteleer wondered how and if that model could be applied to black box theaters via the Internet. Would viewers log in for well-crafted stories from small theater companies? The answer was a resounding yes. Now, Heretick Theatre Lab has positioned itself as an arts incubator, allowing writers, directors, and actors a chance to hone their craft in front of a worldwide audience.
A typical TV or film script can take years to develop. Once Heretick chose a theme, "The Noir Series" went from "script" to "stage" in a few short weeks, allowing collaborators an opportunity to see their work performed in front of live audiences for a fraction of the cost of an independent film. "This was one of the best experiences of my career," writer Ed Brubaker said. "Working with the cast and watching all the shows, seeing my work performed by actors so soon after I wrote it, hearing the audience laugh in the right places... It felt too good to be true."
"The level of acting and directing was excellent - I think that's my biggest take away," Co-writer Stephen McFeely. "Yes, the picture was clear, the streaming experience was easy, but the plays were worth all the fuss. That's the most important part, and it's no small thing."
The debut production of "The Noir Series" will be available on December 13th for download at http://www.hereticklab.com for $3.99 for 48 hours. In addition, each of the 5 plays: Malfeasance, Air Conditioned Rooms, Bad Medicine, Latvia, and the Emcees' comedy sketch will all be available for individual download for $.99 for a 48 hour rental.
And it doesn't end there. In 2015 Heretick Theatre Lab will collaborate with an equally talented group of artists on their interpretation of Sci-fi. The show will be presented in the same multi-show format and will debut in Los Angeles.
About Heretick Theatre Lab:
Founded in 2014, Heretick Theatre Lab is a theatrical production entity located in Los Angeles, dedicated to new ideas that push the envelope. Collaborating with intriguing writers and forward thinking theatre artists, the company uses technology to reach audiences anywhere, in-house and online. For more information and to see an upcoming performance schedule, please visit http://www.hereticklab.com/ or email Jennifer@hereticklab.com. Follow us on twitter @HeretickLab.