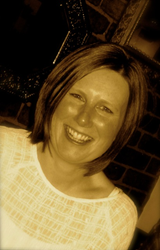 So it is a huge honour to be a finalist and we will keep getting bigger and better at what we do because that is what we are all about
(PRWEB UK) 19 March 2015
The Greats Awards are in their thirteenth year and have become something worth striving for. The Awards ceremonies are a no expense spared celebration of the entire gift and home industry which Gifts From Handpicked have forged a place within. It is an exciting opportunity for strong business minded men and women to come together and praise best practice and stand out achievements in style.
It is a national event and so the awards are heavily contested. Gifts From Handpicked has been in business for 7 years and has expanded rapidly in that time. They have been picked as finalists along with The Brilliant Gift Shop, Cliftons online, Inside Man, The Present Finder and Temptation Gifts/Campus Gifts in a competitive category.
Natalie said: "I am honoured to be a finalist for such a prestigious award and I think it speaks volumes as to how far we have come over the last 7 years. I started Gifts From Handpicked because I wanted to source special gifts and deliver them with passion and pride. My team simply extended that scope by putting their passion and drive into it. It is a labour of love, a cliché I know, but when you are doing what you love everyday, how else do you describe it? So it is a huge honour to be a finalist and we will keep getting bigger and better at what we do because that is what we are all about."
The Greats Awards reflect the dynamism, innovation and vibrancy of the UK gift and home industry. The winners will be announced at the ceremony which takes place at the Savoy Hotel in London, overlooking the River Thames, on Thursday May 7, 2015. To purchase tickets to the event go to: http://www.thegreatsawards.co.uk/tickets.html
More About Gifts From Handpicked
GFH began in 2008 and has quickly established itself as the "go to" website for all things gift related. Whether it is a wedding gift, a child's gift or something specifically related to an activity or interest. For those who love to buy decorations for their home, their homewares section is a sight to behold with pretty accessories which will leave visitors enraptured.
There is nothing quite like receiving a gift, or indeed, giving a gift. It should fit their personality, express their unique style and tastes, but most of all it should express exactly how much the giver cares about the recipient. Achieving all of this from one small gift is the holy grail and it is this search which inspired Gifts From Handpicked (GFH). Their main aim is to enhance everyone's shopping experience, offer choice, excellent customer service and quality gifts which will lift buyers spirits and those of the receiver. Fun, quirky, beautiful and special – that is what Gifts From Handpicked do.
Website: http://www.giftsfromhandpicked.co.uk/
Phone: 0845 519 2408
Address:
Gifts From Handpicked
304 Newark Road
North Hykeham
Lincoln
LN6 8JX