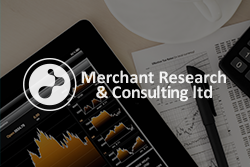 London, UK (PRWEB) December 05, 2014
The global sulfur demand is slated to increase through the upcoming years given the growing consumption for phosphate fertilizer manufacturing, the key downstream market for the material. Besides, there is no economically advantageous alternative for sulfur today.
As of 2013, China, the US and Russia dominated the market in terms of output, accounting for 15%, 13% and 11% shares of the world sulfur market, respectively. The countries were followed by Canada (8.7%) and Saudi Arabia (5.9%), which are also one of the major producers of the material.
Asia is the largest sulfur consumer, followed by North America and Africa. Over half of the overall sulfur output was used in phosphate fertilizers sector, with metal mining, agricultural and other chemicals also being the other main downstream markets.
The sulfur production is anticipated to grow at LNG operations in the Middle East and at the oil sands mining operations in Canada. Still, the world downward trend of the economy constrains the growth of sulfur output in these regions. The current sulfur production is enough to serve the material demand in the future.
Topical research study "Sulfur: 2014 Market Review and Forecast" prepared by Merchant Research & Consulting Ltd is now available at mcgroup.co.uk
Report Details:
Title: Sulfur: 2014 Market Review and Forecast
Published: June, 2014
Pages: 150
Price: US$ 1,950.00
http://mcgroup.co.uk/researches/sulfur
The comprehensive report includes a detailed guide to the world sulfur market and gives wealth of information on the market development between 2008 and 2013. It analyzes not only the present situation on the market, but discloses its historical background. The insightful report segments the market by main regions and countries and covers sulfur production, consumption and trade within the reviewed period. In addition, the report offers detailed sulfur description and uncovers its main application spheres and global deposits. Major manufacturers of the material, along with the latest projects are discussed as well. Besides, it overviews the sulfur demand structure, its prices, examines the import and export volumes and reviews the downstream market. Future prospects for the sulfur market through 2018 are also uncovered in the study …
Reasons to Buy:

Improve knowledge of the sulfur market by obtaining data on the market performance since 2008.
A profound analysis of the downstream market helps to get clear picture of the main consumers.
Identify prospective partners using the extensive analysis of the leading companies.
Develop effective business strategies by understanding key sulfur market trends.
Receive unique information on the sulfur supply, demand, production and export statistics.
Future prospects of the sulfur market as well as the downstream sector help to define investment opportunities.
Gain key insights into the sulfur market development up to 2018.
More topical reports by the publisher can be found at Merchant Research & Consulting page.