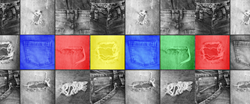 London (PRWEB UK) 5 December 2014
British fashion brand MiH Jeans is working with FusePump in order to establish a stronger presence within Google Shopping, to attract new customers and increase online sales.
FusePump, a marketing technology company, has built two product data feeds for MiH Jeans, one for Google US and one for Google UK.
FusePump technology gathers all the product information from the MiH Jeans ecommerce website daily to ensure that the feeds supplied to Google contain only accurate, up-to-date information regarding the product range, prices and specific product availability.
With around 140 products listed on their website at any one time, including denim and ready-to-wear, MiH would like its selection to be seen by as many new customers in the US and UK as possible. During the initial stages of the project (product data extraction and review) FusePump was able to highlight some issues with data quality that would have caused problems if the information had been sent directly to Google.
"Our FusePump contact pointed out that some of our items didn't have a colour or a fabric attribute, and that some of the product pages were not loading correctly. These errors could have stopped us being ranked for our target keywords on Google – or from appearing at all," says Guusje Wentrup, Head of Ecommerce at MiH Jeans. "It was extremely useful feedback, and we've fixed our website as a result."
In order to manage their AdWords account better, MiH has taken FusePump's suggestion to use Custom Labels within their product data feed, which gives the brand the ability to segment products by an additional attribute of their choosing – such as best-sellers or low-stock products.
Wentrup comments: "We are now highly visible within this important channel, so that customers searching for 'Bodycon Jeans', for example, will not only find our products, but be able to see the current price and full details, and click through knowing that the item will be in stock."
"We can also adjust our bids on product listing ads based on the Custom Labels, which has been really useful in preserving our PPC budget."
MiH Jeans already has a strong following in the UK and US, among celebrities such as Jennifer Lawrence and Rachel Weisz, and key industry figures.
ENDS
About MiH Jeans
MiH Jeans is the denim girl's denim brand. With an attitude and integrity built on five decades of denim experience, the London-based label is known for embodying the relaxed and assured spirit of blue-jean culture.
Under the direction of Chloe Lonsdale, Founder and Chief Creative Officer, the brand continues to develop its distinctive signature products with perfect fits and innovative washes.
At the centre of the brand's approach is a desire to create products that people love living in and a commitment to denim design that goes beyond the material to capture a free-spirited emotion that has lasting character.
About FusePump
FusePump helps fashion retailers to reach new and existing consumers across multiple online marketing channels, by supplying accurate and comprehensive product data feeds. They can gather product information from the pages of a retailer's website, turn this into a usable data feed, and then make it sparkle. Each feed is built to the partner's specification, and then optimised to ensure maximum exposure, reach and engagement among online shoppers.
For more information, contact FusePump Communications Manager Kirsty Cooke at kirsty(dot)cooke(at)fusepump(dot)com or visit http://www.fusepump.com.