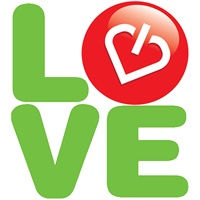 An ethical energy broker is extremely unlikely to be calling you from a withheld number, so this should raise concerns immediately.
(PRWEB UK) 5 December 2014
As an energy comparison service dedicated to adding some much needed transparency and impartiality to a tumultuous market, Love Energy Savings is urging new businesses to remain vigilant when it comes to their energy supply. Worrying trends have emerged of late regarding unethical energy brokers continually contacting newly formed SME's and rarely offering these companies the best deal.
Having spent some time in what is referred to as the COT (change of tenancy) market, Love Energy Savings saw some of the malpractice taking place and quickly distanced itself from it, but has been quick to warn businesses across the UK of the perils involved. As the competition for business energy customers has become fiercer over the years, practices have waned resulting in Love Energy Savings stance on this issue. The price comparison site is now keen to set a standard when it comes to change of tenancy.
Indeed, it is not just new companies which are being targeted. Any firms moving premises are also subject to dubious calls from energy brokers which are using questionable sales tactics. This is most definitely one of the biggest scourges of an industry which already gets a lot of bad press, despite there being lots of energy suppliers and brokers out there looking to put business energy customers first.
Unfortunately, there are more and more of these less diligent energy brokers popping up all the time, much to the chagrin of the more reputable energy brands. More often than not, these brokers are claiming to represent suppliers which they simply do not, and will just be earning commission by referring you to the same provider every time. Their sales tactics will often be extremely aggressive due to the nature of their business, so SME's should be wary of this approach, according to the Bolton based comparison site.
What Can Energy Customers Do to Combat This?
Love Energy Savings has put together a checklist for any new business or new movers concerned about this, which can be found below. Alternatively, their energy specialists are always on hand to answer any questions energy customers may have.

Always check out the energy broker offering you prices on the internet before signing any deals. Good indicators are reviews such as TrustPilot, if there are lots of happy customers then you are probably dealing with one of the good guys.
An ethical energy broker is extremely unlikely to be calling you from a withheld number, so this should raise concerns immediately.
Ask the caller to establish who they are representing straight away and what exactly they are offering. If they respond by saying they are calling "on behalf" of an energy supplier, this may well not be true. Be a diligent as possible and if its sounds like a scam you should just end the call. Similarly, if they claim to be part of a smart metering organisation then this is highly likely to be untrue. If they are reluctant to offer this information, then they're not acting responsibly.
If you experience such a call, ensure you get the company name so you can call back to complain. This will often be tricky as the name the caller gives will most probably not exist or not be who they are calling on behalf of at all.
If you wish to be extra vigilant and help to eradicate this growing problem, you can complain to the energy watchdog Ofgem. Why not do your bit and help Love Energy Savings to clean up the energy broker sector, you can contact the regulator by clicking here or calling 0207 901 7000.
Love Energy Savings' representatives are available via their ever popular website at http://www.loveenergysavings.com for any commercial energy customers looking to ensure they are getting a fair deal and for any brand new SME's or new business movers. Organisations can also call them on 0800 9888 375 to speak to an energy expert and get free, impartial and reliable advice regarding the cheapest gas and electricity rates on the market.