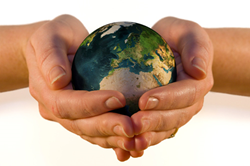 It is no longer enough to know what is out there. We need to understand the relationships between the rocks beneath our feet and the clouds above our heads, and everything in between. - BE
(PRWEB) December 05, 2014
Healthy Souls Apparel is a company that works with a variety of charities and causes to give shoppers the chance to allow their purchase to make a difference. With each purchase, the customer selects a cause and Healthy Souls donates 20% of the purchase to the charity that supports the cause. Healthy Souls Apparel offers everything including, Womens Apparel, Mens Apparel, Kids Apparel, Sandals, Hats, Accessories, and more.
Blueprint Earth is a California-based 501(c)(3) nonprofit environmental research organization co-founded in 2013 by husband-and-wife team Jess and Carlos Pelaez. BE is dedicated to cataloging small portions of the Earth's environments to generate big picture knowledge, with the goal to use this knowledge in terra-engineering projects throughout the universe.
Blueprint Earth's current project is "Mission Mojave," which targets a square kilometer of the Mojave Desert for cataloging, analysis, and eventual replication of the environment. BE successfully completed the first field expedition in March and April of 2014. BE is made up of scientists and volunteer researchers, including undergraduate and graduate students, university professors, and industry professionals. In 2014, BE collected over 500 discrete observations of the target area's biology, geology, hydrology, and atmosphere.
Healthy Souls Apparel and Blueprint Earth have partnered by adding "Environmental Action" as a cause that shoppers can select and direct their 20% to Blueprint Earth. The goal is to give people the chance to impact earth and our world with their purchases and to educate and spread awareness of the issues that need our support and attention.
You can shop Healthy Souls Apparel at http://www.healthysouls.org and learn more about Blueprint Earth at http://www.blueprintearth.org