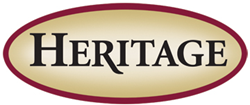 For the last 24 months new home sales at Heritage have commanded a 100 percent list to sale price ratio.
Wake Forest & Rolesville, NC (PRWEB) December 05, 2014
For more than a decade home buyers have chosen to live in Heritage, the master planned community in Wake Forest and Rolesville, because of the unmatched quality and lifestyle benefits. November new homes sales in the community reinforce why this is still the case.
Sales reports continue to indicate Heritage is the market leader in terms of real estate value. For the last 24 months new home sales at Heritage have commanded a 100 percent list to sale price ratio. And, the average sales price increased 17 percent over October, the highest since July of this year. Plus, the 2014 price per square foot has remained consistent through out the year.
"From the beginning our goal was to build a community that incorporates exceptional quality homes, desirable amenities, and an atmosphere that promotes a sense of community," says Andy Ammons, president of Ammons Development Group, Heritage developer. "Today we see the fruits of those efforts paying off as home buyers continue to make the choice to live in Heritage."
With more than 130 townhome and single-family opportunities available, Heritage has something for almost anyon. For more information about the desirable lifestyle that can be found in the award winning community, please visit http://www.HeritageNewHomes.com/.
ABOUT HERITAGE
Heritage is located near the historic downtown district of Wake Forest, NC and extends into the growing community of Rolesville, NC. This master-planned community is comprised of 37 individual neighborhoods and offers townhomes and single-family homes priced from the $160s to the $600s. Heritage offers a variety of recreational amenities including golf, tennis, two swim complexes, miles of walking and biking trails, greenways, playgrounds, soccer fields, an amphitheater and a fully stocked fishing pond.
This exceptional community has been named Master Planned Community of the Year, three times in its thirteen-year history by the Home Builder's Association and the golf course was given an outstanding 4-1/2 Star rating by Golf Digest Magazine. Heritage was also named Best of the Best Neighborhood and Golf Course by Wake Forest Weekly in 2011, 2012, 2013 and 2014. In 2014 the community was named Top Residential Development by the Triangle Business Journal and one of the Top 50 Master Planned Communities in the. U.S. by John Burns Real Estate Consulting.
For more information on the community, please call 919-453-2000 or visit us online at http://www.HeritageNewHomes.com/. Become a fan at Facebook.com/HeritageWakeForest. Sales by Coldwell Banker Howard Perry & Walston Builder Services. Marketing by Martin Communications.