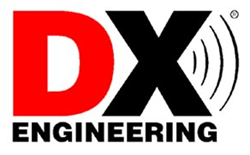 Tallmadge, OH (PRWEB) December 11, 2014
On Saturday, January 10, from 9 am to 2 pm, DX Engineering is holding MFJ Day at its showroom near Akron, Ohio. The event will allow Ham Radio operators to shake off the winter doldrums and make some "eyeball" QSOs with colleagues from around the Midwest.
Martin F. Jue, K5FLU is Founder and CEO of one of the largest Amateur Radio accessory manufacturers on the planet. He will be on-hand at the event, signing autographs and answering questions. The MFJ family of companies includes several significant brands—including Ameritron, Cushcraft, Hy-Gain, Mirage and Vectronics.
MFJ Day at DX Engineering will include special discounts on Ameritron, Cushcraft, Hy-Gain, Mirage, MFJ and Vectronics products. DX Engineering will also have deals on open-box gear. Operators will also have the opportunity to speak directly with DX Engineering's staff for technical advice and station consultations.
More details on MFJ Day will be announced on DXEngineering.com and on the DX Engineering Facebook page.
MFJ Day at DX Engineering
Saturday, January 10, 9 am to 2 pm
At the DX Engineering Showroom Inside the Summit Racing Equipment Retail Super Store
1200 Southeast Ave., Tallmadge, OH
Visit the MFJ Day Webpage at DXEngineering.com
DX Engineering
http://www.DXEngineering.com
1-800-777-0703