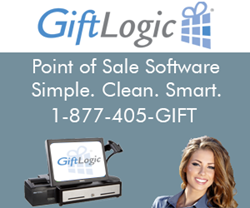 We listened to their feedback and now offer the ability to start and end promotions down to the hour and minute.
Englewood, FL (PRWEB) December 07, 2014
GiftLogic Point of Sale just got even better for retailers who frequently hold short promotions, says a spokesperson from GiftLogic. "We have added the ability to provide sales specials by hour to our built-in discount schedule; thus opening up new ways to market business and customer opportunities."
GiftLogic, a point of sale system marketed to small-and medium-sized merchants, has long had the ability to automate promotions. "With the discount scheduler," the spokesperson explained, "the store manager or shop owner can designate a discount and schedule its start and end dates. Discounts can be offered on individual items or storewide. During the discount period, GiftLogic automatically applies those discounts and then stops doing so once the sale ends."
The salesperson went on to explain that many retailers run periodic promotions throughout the day such as early bird sales or lunchtime discounts. "The feedback we heard about our discount scheduler was that retailers needed more control over the duration of their discounts. While many promotions run for several days or weeks, others may run for just one or two hours," they said. "We listened to their feedback and now offer the ability to start and end promotions down to the hour and minute. For example, if a convenience store manager wants to offer a 20 percent discount on premium coffee during the morning commute on Friday, GiftLogic makes it easy to do so."
The improved discount scheduler tool is available to all licensed GiftLogic users.
About GiftLogic
GiftLogic cash register software is a comprehensive point of sale solution for small and medium-sized retailers who must compete with mega-retailers armed with sophisticated point of sale systems. GiftLogic delivers powerful point of sale features at an affordable price. Standard features include GiftLogic cash register software, inventory management, purchasing and receiving, reports, layaway, gift receipts, discount scheduling and promotion management, and more. Optional features are available, allowing GiftLogic users to select the features that best meet their needs. Add-ons include fingerprint integration, eReceipts, time clock software, QuickBooks integration, consignment, and more.