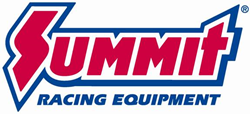 Tallmadge, OH (PRWEB) December 08, 2014
Demon Carburetion has dressed up its Street Demon carburetors with a black ceramic coating and named them the Shadow Black Series. The coating is not just good looking—it also acts as a protective barrier to heat and corrosion.
The Shadow Black Street Demons are more than just pretty faces. Available in 625 and 750 cfm versions, the carburetors are ideal for street performance enthusiasts who want something that delivers a stable idle, amazing throttle response, and smooth performance right out of the box. They feature an integrated fuel bowl/main body design with the gasket above fuel level and no plugged passages. That virtually eliminates fuel leakage problems.
The small 1 3/8 inch primary throttle bores with triple-stack boosters provide crisp throttle response and drivability. Secondary bore operation is controlled by a torsion spring valve design that allows seamless primary to secondary throttle response, regardless of the throttle opening rate.
Other features include:

Dual-mounting bolt pattern to fit any four-barrel intake manifold
Integrated 700R4/200R4 transmission kickdown cable mounting location
Ford automatic transmission kickdown
See Demon Carburetion's Shadow Black Street Demon carburetors at Summit Racing.
Summit Racing Equipment
http://www.SummitRacing.com
1-800-230-3030