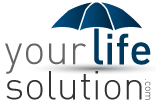 Logically, it probably isn't worth the risk of taking a lab exam and being rated for a health condition that wasn't known of when you can just get approved based on your medical records immediately
Chicago, IL (PRWEB) December 06, 2014
YourLifeSolution.com, a service which displays instant life insurance quotes online, has just published an explanation of exactly what applicants are best suited for no exam life insurance. According to the service, many consumers search for no exam life insurance believing that it will be incredibly easy to obtain and cost nearly the same as the traditional process, but this is often not true.
"There are applicants who are definitely ideal for no exam life insurance. In their case it's usually only $1-$2 per month to forgo the exam and be approved in less than a week for coverage. Logically, it probably isn't worth the risk of taking a lab exam and being rated for a health condition that wasn't known of when you can just get approved based on your medical records immediately", said Eric Smith, the founder and independent life insurance agent of YourLifeSolution.com.
YourLifeSolution.com has published the criteria for an ideal candidate for no exam life insurance at this link:
http://yourlifesolution.com/lifeinsurancequotes/life-insurance-with-no-medical-exam-can-be-approved-an-issued-in-two-days/
Consumers interested in finding out instantly what it would cost to protect their families with life insurance can do so at YourLifeSolution.com. Information can also be obtained immediately by phone at 888.374.2764.