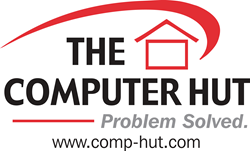 'We look for partners who will not only deliver at the beginning but will grow with us as our needs change. The Computer Hut has been a very responsive and knowledgeable partner in our opening.' - Xavier de la Serve, Beaudet Project Manager
Little Rock, AR (PRWEB) December 09, 2014
Opening a new aircraft completion facility is no small task. Building and delivering the IT infrastructure and systems to support this effort is its own large effort. By partnering with Little Rock based IT services firm The Computer Hut, Beaudet Aviation is up and running the secure, robust and scalable IT systems needed to support their fast growing new operation in Little Rock.
Beaudet Aviation, a subsidiary of Auch, France based JCB Aero, announced in September that it was opening a facility in Little Rock as a key supplier to Dassault Falcon Jet. As a part of this opening, their IT needs included building and maintaining a new network and server infrastructure, hardware monitoring and maintenance, wireless networking and overall business continuity and disaster-recovery services.
"As a brand-new facility, we needed a complete IT solution to ensure that our operations would run quickly and smoothly from Day One. We look for partners who will not only deliver at the beginning but will grow with us as our needs change," said Xavier de la Serve, Beaudet Project Manager. "The Computer Hut has been a very responsive and knowledgeable partner in our opening."
"The Computer Hut has worked with us from the beginning to deliver the systems and knowledge we need," said Dale Burnett, Production Manager for Beaudet Aviation. "We rest easier knowing that Computer Hut is taking care of our IT needs so we can focus on ramping up our production."
"The opportunity to work with Beaudet has been one of the best experiences we have had as a company," said Casey Semmler, Chief Operating Officer of The Computer Hut. "Building an IT solution in a brand-new facility to ensure that Beaudet can deliver for Dassault is a fun and exciting challenge for us. Getting the right network, hardware, software, security and services operational for Beaudet allows them to focus on building and growing their operation in Little Rock. We are thrilled to have such a forward thinking company as a client and creating new jobs and opportunities in Central Arkansas."
As the Beaudet facility continues to expand and thrive, The Computer Hut has ensured that their IT operations will easily scale up for increased production and delivery of aircraft completion services.
About The Computer Hut
With locations in Central and Northwest Arkansas, The Computer Hut was founded in 1992 to help Arkansas businesses maximize the return on their information technology investment. The Computer Hut excels in its delivery of quick, responsive and professional IT services for complex businesses through a personal service approach, aligning the right capabilities with the customer's needs, and never forgetting that it is a privilege to have and keep our customers' respect and business as their IT partner. More information is available at http://www.comp-hut.com
About Beaudet Aviation
Beaudet Aviation is a Subsidiary of JCB Aero of Auch, France. Master craftsman Jean Claude Beaudet founded JCB Aero in 1987; from the very beginning, Beaudet has been driven by the desire to exceed the customer's demands and has always been committed to delivering products of the highest quality. In September 2014, Beaudet Aviation announced its new facility in Little Rock, Arkansas, as a key supplier to Dassault Falcon Jet. More information is available at http://www.beaudet-aviation.com
Media Contact:
Mark Fortune, Fortune Marketing LLC
mark(at)fortunemarketinginc(dot)com
501-580-0550