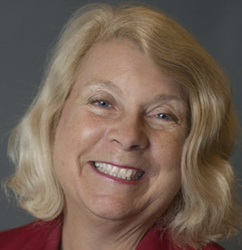 Some customers are more equal than others.
Daytona Beach, FL (PRWEB) December 09, 2014
Dr. Betsy Kruger, bestselling author of "Aesop's Keys to Profitable Marketing" explains why customers should not be treated equally: "Imagine that everyone is studying hard to pass a course. After the midterm, the professor announces that some have aced it, but others have failed the test. In sympathy, the professor decides to give everyone the average grade. Most are happy to receive a passing grade, but those who studied hard are so angry that they decide to quit studying. The average grade for the final is F and everyone fails the course."
Dr. Kruger continues, "Now imagine a business feels it is unfair to treat some customers better than others so it begins treating everyone equally. The best customers feel they should receive quantity discounts, automatic ordering, and customized products, but most customers do not complain. Eventually the most profitable customers switch to a competitor who does offer them advantages. Eventually, the business earns a quarter of its original profits and goes bankrupt."
For over a century, many scientists have confirmed that some customers are more profitable than others. Paraphrasing Richard Koch, author of a million-copy bestseller, the top 20% of the people produce 80% of a result, whereas the bottom 80% produce only 20% of a result.
This means they are 16 times more skilled in producing a certain result than people who have different skills. Koch advises, "Devote extraordinary endeavor toward delight, keeping forever, and expanding the sales of the 20% of customers who provide 80% of the firm's profits and cash."
"Aesop's Keys to Profitable Marketing" shows entrepreneurs, managers, and business owners how to spark their profits with 12 marketing strategies. The chapters update a tale by Aesop, relate his wisdom to marketing, and coach them how to multiply their profits with the 80/20 rule.
The first tip is to "focus on quality." For example, delight the best customers, buy from the best suppliers, and offer the best products and services. Quality, not quantity counts.
The next tip is to "compete on strength." Discover what the business can do much better than its competitors and specialize in that skill, rather than trying to be all things to all people.
The third tip is to "delegate weaknesses" to suppliers so the business can specialize in its strength. According to the 80/20 rule, suppliers will be at least 16 times better at the weakness than the business.
A wise business will "describe key customers" by knowing their demographic traits, understanding their lifestyle, and responding to their buying behavior.
Remember to "offer treasures" to key customers. A wise business does not confuse them with rarely used features and services and discontinues products and services for other customers.
A wise business decides to "price as valued" by key customers. Since they bring in most of the profits, the business can gain in profit margin what it loses when less profitable customers switch to a competitor.
Another tip is to "deliver delight" to key customers to retain their loyalty. Make sure that distribution channels consistently delight them.
Rather than being egotistical, a wise business will "trumpet empathy" with its key customers. Be empathetic with their motivations, use of media, and need for information.
A wise business will specifically "target key prospects" that are just like key customers. They are likely to become highly profitable customers.
Instead of treating customers equally, a wise business will "reward the best" customers. If a business rewards complainers, more will complain.
Be sure to "concentrate resources" on serving the best customers, rather than other customers. Then its profits will multiply.
The final tip is to "jump into action." Decisions have no value until they are implemented.
Dr. David Mallory, Neck, Back, and Headache Relief Center, Daytona Beach, Florida, confides, "I use the 80/20 rule to manage my chiropractic clinic -- and my life. As a result, I attract and retain the bet patients and accomplish more in less time."
In summary, Dr. Betsy Kruger observes that each of the 12 tips coaches a business to put priority where it will obtain the best results.
Dr. Betsy Kruger writes articles, speaks to groups, and coaches businesses to profit from the 80/20 rule with 12 marketing strategies. For example, she is presenting "Spark Your Profit" workshops on March 20, 2015, at the National Entrepreneur Center in Orlando, FL. On a regular basis, "Enterprising Women" publishes her articles and posts. Most of its readers generate at least a million dollars in annual sales.
For over 25 years, she conducted marketing research, commercialized her software, and taught business courses. Her academic book, "Top Market Strategy: Applying the 80/20 Rule," enriches graduate marketing courses and attracted 17 radio interviews. Betsy's bestselling book, "Aesop's Keys to Profitable Marketing," enriches businesses and has been widely available since its release on October 25, 2014.