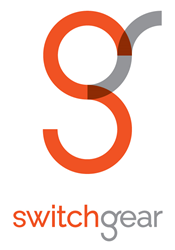 Whitney is dedicated to the highest level of service to her clients and to building and mentoring a world-class team.
Oklahoma City, OK (PRWEB) December 07, 2014
Switchgear Search & Recruiting (http://www.switchgearrecruiting.com) announced today the addition of Whitney Ingram in the role of Director of Business Development for the Oklahoma City market. Whitney comes with a wealth of experience within recruiting & sales in the staffing industry, having spent the last ten years of her career in these areas. Whitney is passionate about placing the best Information Technology professionals within strategic positions in the OKC market and counts some of Oklahoma City's most reputable companies as clients. Joining in advance of the launch of Switchgear's newest market in OKC, Whitney can continue her success.
The opening of Switchgear's Oklahoma City office follows Switchgear's recent success providing staffing & recruiting services to top companies in Tulsa, OK and Houston, TX. Whitney comments "I am thrilled to be joining a team that truly holds both the company and the candidate's best interests at heart and is committed to creating great career transitions. This is also an exciting time to be in Oklahoma City. The growth over the last five years has created a "talent hotbed" with growth opportunities that are keeping the area's extraordinary performers within Oklahoma. I'm also proud to be aligning myself with an award winning and employee recognized company with community roots and a deep love for the recruiting industry."
Dixie Agostino, Chief Talent Officer said "Whitney's wealth of experience and industry knowledge has already made her a wonderful addition to the Switchgear family. She is dedicated to the highest level of service to her clients and to building and mentoring a world-class team. It's a dynamite mix and I'm excited to get to work with her building this division!"
About Switchgear
Switchgear was born out of the idea that we can absolutely love what we do, and you can too! We take a "listen first" approach with our clients to clearly understand their current needs, company and departmental cultures and overall plans for the future. Our mission is to change the world for the better, one person at a time, by connecting wildly talented people with amazing growth opportunities within the best companies!
Talent Acquisition Specialists:
Energy
Engineering
Manufacturing
Procurement & Supply Chain
Information Technology
Accounting & Finance
Human Resources
Administrative
Contact
Danielle Thompson Berg - Operations Administrator
(918) 574-8750