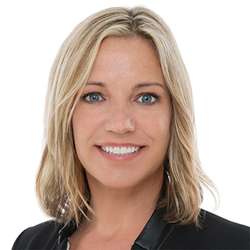 I was drawn to Climb because of their innovative marketing, collaboration and positive energy among the agents, and of course, the super-stylish office.
San Francisco, CA (PRWEB) December 06, 2014
San Francisco-based Climb Real Estate Group is pleased to announce their affiliation with Debbie Rutledge, who will join the real estate team as Sales Associate. An accomplished residential real estate agent, Debbie Rutledge comes to Climb with over 15 years of sales experience in residential general brokerage.
"I was drawn to Climb because of their innovative marketing, collaboration and positive energy among the agents, and of course, the super-stylish office," said Rutledge, who is a member of the SFhotlist Collective founded by Climb Top Producer Danielle Lazier. "After meeting with the Climb brokers and Danielle, I was instantly impressed and knew Climb was the perfect fit for me."
Danielle Lazier, Climb's Sales Director and founder of the SFhotlist real estate team and website, said, "Buying or selling a home in San Francisco is a complex, sophisticated and often deeply personal endeavor. The client deserves the full service and attention that only a team of experts can consistently provide. At the SFhotlist Real Estate Collective, we aim to deliver top results and an enjoyable experience every time and are thrilled to have experienced Realtor Debbie Rutledge join the team!" She added, "Having worked exclusively in the high tech real estate markets of Seattle and San Francisco, Debbie has the energy, creativity, and chutzpah you need to be a top agent in our competitive market. Her positive spirit and passionate commitment to the client are infectious."
Rutledge works with both buyers and sellers of residential real estate in San Francisco. She said, "I have a genuine appreciation for community and love working with buyers looking to put roots down in a neighborhood that they can call home. I love that SF has so many diverse neighborhoods; there is something for everyone!"
Michelle Balog, Climb's Managing Sales Director, said, "We are thrilled to have Debbie as part of our Climb family. Her joining SFhotlist on Danielle Lazier's team with her years of experience in sales is a winning combination. At Climb we strive to be the most innovative and collaborative real estate company in the Bay Area and, arguably, the country. Debbie has all of these qualities and she is an outstanding addition to our team."
Originally from Seattle, Washington, Debbie Rutledge is a fourth-generation Realtor. She began her real estate career in Seattle in 1999 when she decided to follow in the footsteps of her mother and brother, both successful real estate agents. Besides real estate, Rutledge has sold advertising for Hotpads.com (a Zillow company) and the This Old House television series and magazine and dabbled in interior design.
Rutledge lives in the Outer Sunset neighborhood of San Francisco with her boyfriend, Chris; his two children, Ruby and Niko; and their dog Buddy.
ABOUT CLIMB REAL ESTATE
Climb Real Estate Group is a recognized leader in the marketing and sales of Bay Area residential real estate. The San Francisco-based independent and locally-owned brokerage is proud to be the leader in the purchase and sale of a diverse array of homes: from $80,000 parking spots to million-dollar mansions, new development studios to luxurious view penthouses, live/work lofts to charming bungalows and single-family homes. With over 11 years of experience in marketing and collective sales in excess of a billion dollars, Climb Real Estate Group offers unparalleled marketing and sales expertise with offices in Potrero Hill, Noe Valley, Mission Bay, and Oakland's Jack London Square.