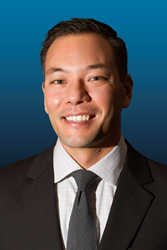 First River Energy is creating liquids logistics services tailored to the independent producer, and I look forward to helping the company deliver excellent results. - Paul Donavan, EVP, Engineering, First River Energy
Denver, CO. (PRWEB) December 08, 2014
First River Energy LLC, a crude oil gathering and marketing company focused on independent crude oil producers, today announced it has named Paul Donavan executive vice president, engineering. In this role, Donavan will lead capital projects including pipelines, gathering systems, oil terminals, and field automation.
"Paul brings immense midstream infrastructure and facilities experience to our team," said Johan Themaat, First River Energy's CEO. "He has led the design, permitting, construction, and quality control aspects of major pipeline and facility projects. I look forward to working with him as our company delivers strategically located, efficient and highly automated gathering logistics infrastructure that enables the delivery of reliable service and attractive pricing."
Before joining First River Energy, Donavan was a facility engineering specialist at EOG Resources, prior to which he worked in several advisory, engineering and operations leadership positions for ExxonMobil Corp.
"I'm excited to join the First River Energy team as we apply a new logistics standard across the oil-field-liquids markets," Donavan said. "First River Energy is creating liquids logistics services tailored to the independent producer, and I look forward to helping the company deliver excellent results."
Donavan has a bachelor's degree in mechanical engineering from the University of Michigan.
Learn more about oil gathering and marketing solutions for small independent crude oil producers and end users at http://www.FirstRiverEnergy.com.
About First River Energy
First River Energy is a Denver-based based crude oil midstream company focused on evolving energy logistics through seamlessly connecting producers to markets. For more information, visit http://www.FirstRiverEnergy.com.