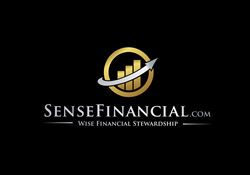 Sense Financial plans to continue their educational effort to help more people properly plan for their retirement.
Los Angeles, CA (PRWEB) December 18, 2014
In September 2014, the American College conducted the RICP® Retirement Income Literacy Survey, and the result is shocking. The survey found that while 97% of Americans consider themselves somewhat knowledgeable or very knowledgeable about retirement planning; only 20% of the surveyed Americans actually passed the test. Sense Financial, a provider of individual 401k, is committed to do their part in sharing retirement planning knowledge to their clients and any investors who want to learn.
Sense Financial was founded by Dmitriy Fomichenko in 2010 to address retirement planning needs of the real estate investing community. As a real estate investor himself, Dmitriy realized that many of his fellow investors are stuck with a poorly performing retirement portfolio. Most investors do not know that they can utilize their investing expertise to grow their own retirement funds. The common misconception is that retirement funds must be left in the hands of custodians and fund managers. Sense Financial Services LLC was created to offer self-directed retirement solutions, such as the Individual 401k and Checkbook IRA LLC plans.
While offering these self-directed Individual 401k plans to investors all over the country, the firm is also committed to raising awareness among investors about retirement planning. Sense Financial hosts and co-hosts regular live seminars and online webinars about the Solo 401k plan and self-directed IRA LLC. Through such events, investors can learn how to gain checkbook control over their retirement plan and the best way to invest and grow their funds.
Aside from live presentations and interactive webinars, investors can also find answers to their questions through Sense Financial's website. The site is dedicated to retirement planning education, providing knowledge on all aspects of the Individual 401k plan, including the eligibility requirements, plan maintenance process, investment option, and much more. A Solo 401k contribution calculator and loan calculator are also provided to help investors sketch out their financial plan.
In the long term, Sense Financial plans to continue their educational effort to help more people properly plan for their retirement. The planned effort includes a series of Solo 401k Quick Tip videos and a free, comprehensive eBook on retirement planning. After reviewing the available educational materials, investors can also get answers to their questions in a free consultation with a retirement planning expert.
Sense Financial is California's leading provider of retirement accounts with "Checkbook Control": the Solo 401k and the Checkbook IRA. Over the years, they have assisted hundreds of clients to obtain checkbook control over their retirement accounts while providing them with the ability to invest in virtually any investment class, including real estate, private lending, mortgage notes and much more without the need for custodian approval.
To learn more about Solo 401k, please visit sensefinancial.com.