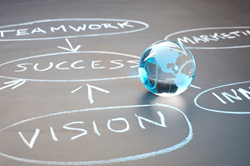 These members volunteer their time and talent in representing thousands of associates by offering invaluable feedback and counsel to corporate executives.
Mainz, Germany (PRWEB) December 09, 2014
In the past ASEA has utilized two leadership advisory councils, one for N. America, the other for Europe. These advisory councils give feedback, insights, and help with decisions on corporate issues. With the growth of ASEA into new international markets, including Australia and New Zealand, the need for a global advisory council was apparent. This Global Advisory Council is a key strategy for sustained long term growth for ASEA.
ASEA reports "With a heartfelt thank you, we express our gratitude to our outgoing Regional Council members which include: Trish Schwenkler, Frank Hoffman (Germany), and Patty Ward (Kentucky) for their years of unwavering support and contributions. These amazing individuals have freely offered an invaluable service during a significant period of growth and development for the company, championing the ASEA culture and fostering continued business success."
Incoming Global Council members include Tammi Gates (Montana), Ricardo Freire (Germany), and Terry Latham (Texas) who will be joining the shortest tenured former Regional Council members which include Reidun Bohn (Norway), Deni Robinson (Washington), and Torsten Sedlmeier (Germany).
Trish Schwenkler, president and co-owner of OurGlobalHomeBusiness Boise, ID, has been an expert in the wellness field for over 25 years.
ASEA is the world's one and only manufacturer of Redox Signaling molecule products and is located in Salt Lake City, UT.