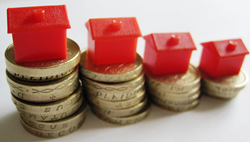 Do not disregard some properties simply because the price was not as low as desired.
Chicago, IL (PRWEB) December 06, 2014
The winter is upon us and home sales are seasonally falling. During this period of time, some homeowners who were not able to sell their property during the summer at the price desired sell at a discount in the winter. Peoples Home Equity, a lender with a large presence in the Midwest, offers a number of helpful tips on how to locate a low price value property this winter.
Filter By Price: Assuming one is already pre-approved for a home loan to purchase a property, then filtering by price is the first step in the home search. Remember, filtering by price through larger neighborhoods will have a higher chance of generating a nice low priced home.
Compare Numerous Homes: One may not understand what a low priced home is until they compare with other properties in the area, and homes that are priced just as low in other neighborhoods. As the real estate adage goes, "location, location, location" applies here. If two properties are priced the same, yet one is located in a higher priced neighborhood with better ranked schools, then a buying opportunity may have presented itself. Realize that low priced properties are not often nice inside; most of them need work and fixing up. However, after comparing many low priced properties, one will realize what is and what is not a value, given the repairs needed or the upgrades added.
Place Multiple Bids: To get the really great deal, one cannot just find a low priced home in a good neighborhood. One must also offer a low price. The listing price is often negotiable, not set in stone. However, be realistic in knowing that most sellers will not accept bids place 20-30% below the listing price - but some do, and in these cases, buyers win big time! So, do not disregard some properties simply because the price was not as low as desired; know that bidding low is an option, and Peoples Home Equity encourages such action. A buyer that obtains a property at a lower price will not need to borrow as much money to finance his or her purchase and thus they will have a lower debt/equity ratio and an easier time paying the loan back. At a lower price, borrowers often pay lenders back much sooner than the terms date of the loan with all of the extra money they are able to make on the mortgage.
Regardless of the price of a home, a mortgage alone is often an affordable choice. Frequently, it's less expensive to pay a mortgage, association fee, taxes, and utilities than it is to pay rent! One can easily find out how much a monthly mortgage will cost by visiting Peoples Home Equity and clicking on "Monthly Payment Calculator" under the "Calculator" field.
Contact a Peoples Home Equity loan officer today at: 262-563-4026