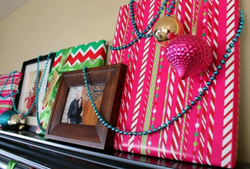 relocate the lights and ornaments boxes to the living room to serve as a reminder when returning from work
Chicago, IL (PRWEB) December 07, 2014
December is upon us and Peoples Home Equity knows that some homeowners have put off holiday decorating to the last minute.
No worries, holiday decorating is easy and fun, as it should be. Peoples Home Equity offers the following tips for decorating a home at the last minute to have a great holiday cheer.
Make The Time: Yes, the holidays are a busy time of the year. Companies often demand more from their employees to finish the year on a high note. However, this is no excuse to get out of not decorating for the holidays; it just means one must plan accordingly, probably on the weekend. If the weekend is already planned, then have the home ready to decorate a little bit day by day during the work week.
Move The Boxes To The Living Room: Admit it, part of the reason why the lights are not up yet is because the Christmas ornaments are still stuffed up in the attic or behind other boxes in the basement. One should at least relocate the lights and ornaments to the living room to serve as a reminder when returning from work that the holiday decorating must still be done.
Less Is More: One does not need to be anxious about spending hundreds buying up a multitude of ornaments, Christmas lights, and socks. Rather look at the things around the house. Pictures frames make great items to wrap as gifts. Hang ornaments from a chandelier; write a holiday greeting on a mirror with washable paint. Arrange a few candles into a dish and surround with some Christmas bulbs and beeds. Purchase some pines cones which give a great holiday scent. The Christmas tree does not need to be fully decorated; in fact, many trees look great in just one color, white, with white reeves, and white bulbs.
If looking to purchase a home this holiday season, consider speaking to a Peoples Home Equity loan officer today at: 262-563-4026