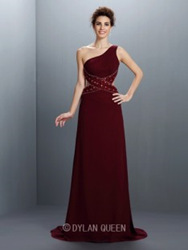 (PRWEB) December 12, 2014
Dylan Queen, a famous online supplier of women's special occasion gowns, has recently released its latest selection of 2015 short prom dresses. These stylish, attractive pieces are specially designed for the conscientious consumers who don't want to compromise their ideals.
These brand new prom outfits are carefully made according to the latest fashion trends, and they are now available at discounted prices, from 25 to 75 percent off. The deadline of the special offer is Jan. 22, 2015.
Dylan Queen has confidence in its new designs of short prom dresses. Its top experts often communicated with frequent callers. It is the wonderful, customer-oriented items that lead to the company's biggest success.
The company has rich experience in the fashion industry; all its qualified workers are making full efforts to create more beautiful items now. To meet the various requirements of ladies worldwide, its items always come in different sizes, styles and colors.
In the international market, high quality short prom outfits are very popular. That is why Dylan Queen is working hard to create more trendy prom outfits. At the moment, a lot of its products are offered at the lowest possible prices. By offering the great discounts, it wants to expand its online market.
About Dylan Queen
Dylan Queen is a reliable dress company. At its one-stop website, it offers a wide variety of chic dresses, including short prom dresses, evening dresses, bridesmaid dresses, formal dresses etc. Its aim is to provide worldwide customers with fashionable gowns at acceptable prices. It frequently updates its website with new assortments.
For more detailed information about the company and its new products, readers can visit http://www.facebook.com/iDylanQueen or http://www.dylanqueen.com/short-prom-dresses/.