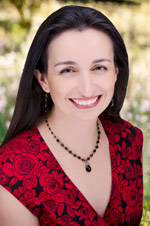 ..These talented dentists have distinguished themselves as leaders in their respective specialties.-Austin Monthly Magazine
Austin, TX (PRWEB) December 11, 2014
Dr. Elizabeth Lowery has been featured as one of Austin's finest dentists for 2014 in Austin Monthly Magazine. Avery Ranch Dental would like to congratulate Dr. Elizabeth Lowery on this great achievement.
From Austin Monthly Magazine:
"Nothing beats a healthy smile. So it's a good thing you live in Austin, where first-rate dentists abound. The following pages profile the practices, philosophies and proven successes of some of Austin's finest dentists. From orthodontists to periodontists, these talented dentists have distinguished themselves as leaders in their respective specialties."
http://www.austinmonthly.com/AM/Promotions/2014-Dentist-Profiles/
It is quite an honor to be featured with this highly prestigious group. Dr. Lowery has focused her career on providing the best dental technology and techniques in her practice and is looking forward to many years of helping her patients achieve the best oral health possible and feel confident in their smiles.
To learn more about Dr. Elizabeth Lowery, please visit http://www.averyranchdental.com, or call our office at 512-246-7646.