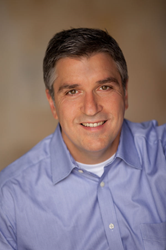 In order to remain competitive in today's global business economy, organizations must develop a strong strategy, basic rules and very specific steps toward achieving data governance
Ft. Lauderdale, FL (PRWEB) December 08, 2014
Our global business community is challenged with managing an unprecedented volume of structured and unstructured data coming into the enterprise from a variety of verified and unverified sources. Along with this is the convergence of two additional challenges - the need to ensure data quality and to put in place the policies necessary for managing these vast amounts of data.
In his session at the Data Governance Winter 2014 Conference taking place December 8 – 12 in Ft. Lauderdale FL, Caserta Concepts President Joe Caserta focuses on the new information culture and the basics for governance success in a data-driven business. His presentation, Defining and Applying Data Governance in Today's Business Environment, outlines the critical steps needed to support high and avert low data quality.
The conference takes place at the Westin Beach Resort and Spa in Ft. Lauderdale, and presents practical approaches to and success stories in data governance. It features a line-up of thought-leaders and experts holding interactive and tutorial sessions designed for the experienced professional as well as the beginner seeking to learn the basics of a governance program. Joe's presentation is scheduled for opening day of the conference, Monday, December 8th at 4:30 pm.
To learn more about Joe Caserta and Caserta Concepts, please go to: Caserta Concepts
To register or to learn more about the Data Governance Winter 2014 Conference, please go to: DG Winter 2014
About Caserta Concepts:
Caserta Concepts is a New York-based award-winning technology innovation-consulting firm specializing in big data analytics, data warehousing and business intelligence. With a worldwide network of professionals, Caserta Concepts collaborates with CIOs and their IT organizations to help them gain new business insights by maximizing data value. The company was founded in 2001 by internationally recognized data warehouse authority and author, Joe Caserta, and was recently selected one of 2014's 20 Most Powerful Big Data Solution Providers.
To learn more, please visit Caserta Concepts
Connect with Caserta Concepts on Twitter (@casertaconcepts) and Joe at LinkedIn. You can also follow Joe Caserta on Twitter at @joe_caserta.