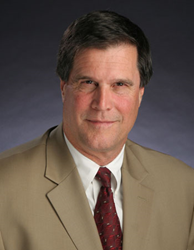 Legal representation in Probate Court saves time. Attorney fees are paid by the estate.
Huntington Beach, California (PRWEB) December 11, 2014
Mark W. Bidwell, California probate attorney with 14 years experience, opens office in Huntington Beach. Attorney represents heirs in probate court. Deceased parents and relatives who lived in Huntington Beach are in the jurisdiction of the Superior Court of California, Orange County Courthouse.
Probate is the after death transfer of real property of a decedent's estate as directed in his or her Will or by the laws of intestacy. Probate is under the supervision of a judge of the California Superior Court. Probate requires at a minimum, two court hearings, three court orders and one year to complete.
Attorney uses Independent Administration of Estates Act (the "IAE Act"), Probate Code §§ 10400 et seq. Law allows for sale of real property without a court order, saving valuable time and one trip to the court house. The amount of fees attorney is paid is fixed by California law based on total assets. Legal fees are not paid until the probate is closed and only by court order.
Attorney also provides legal representation for Will Contests and Undue Influence challenges. California law states the execution or signing of a will, trust or amendment is ineffective to the extent the execution was procured by duress, menace, fraud, or undue influence. Legal representation is needed to defend against these charges. Allegations of undue influence and incapacity are often made against the primary care giver who becomes the successor trustee of the Trust or executor of the Will.
Adjacent cities to Huntington Beach served are Cypress, Seal Beach, Sunset Beach, Midway City, Los Alamitos, Rossmoor, and Long Beach. Office is located at 4952 Warner Avenue, Suite 235, Huntington Beach, California 92649. Telephone is 714-846-2888. Email is Mark(at)TransferMyHome(dot)com.