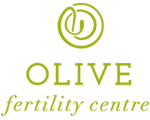 Dr. Yuzpe has been an inspiration to so many of us working in the field.
Vancouver, BC (PRWEB) December 08, 2014
Olive Fertility Centre is very proud to announce that that Olive Fertility co-founder and co-director, Dr Albert Yuzpe, is the recipient of the 2014 Alumni of Distinction Award at the Shulich School of Medicine and Dentistry at Western University.
"I can't think of anyone who deserves this recognition more," says Olive Fertility co-founder and co-director Dr Beth Taylor. "Dr Yuzpe has contributed so many 'firsts' to the field of fertility that it is hard to name them all. He's a giant in reproductive medicine."
"This award is a tremendous honour," says Dr. Yuzpe. "Fertility treatment is such an exciting and rapidly changing field. There's the EmbryoScope and there's Comprehensive Chromosome Screening (CCS) of embryos and a lot of new technology. And just as our technology is advancing, so is our model of patient care."
Called a pioneer in the field of reproductive medicine, Dr Yuzpe is known for his role in developing the fertility drugs clomiphene and human FSH (a standard drug in IVF), and in introducing the use of the surgical procedure laparoscopy, which in the past 40 years has become the basis for minimally invasive and robotic surgery.
Inspired by his friends and colleagues Drs. Patrick Streptoe and Robert Edwards (the fathers of IVF, responsible for the birth of first IVF baby in 1978), Dr Yuzpe launched one of the first IVF clinics in Canada at the University Hospital at the University of Western Ontario, London Ontario.
He then went on to establish the first Royal College of Physician and Surgeons-approved Canadian specialty training program in Reproductive Medicine. Dr Yuzpe is also known for establishing the first pre-implantation genetic diagnosis (PGD) clinic in Canada.
Dr. Yuzpe, who had already founded two previous fertility clinics, was excited to help launch Olive Fertility Centre — BC largest fertility clinic — in 2013.
"I work with some of the brightest and most energetic fertility doctors in Canada," says Dr. Yuzpe. "And along with the most up-do-date lab and exciting new technologies, we now offer patients a unique model of patient-centred care where they receive a highly personalized experience throughout their entire fertility treatment at Olive."
According to Dr Taylor, "Dr Yuzpe has been an inspiration to so many of us working in the field. He's also beloved by the thousands of patients he has helped achieve their dream of having a family over the last 40 years."
Olive Fertility Centre is one of Canada's largest fertility clinics, offering an advanced IVF lab, personal care teams, and innovative programs that include the Embryoscope, Pre-implantation Genetic Testing (PGD), Complete Chromosome Screening (CCS), egg freezing, and prenatal NIPT testing.
For more information contact Mairi Campbell: phone 778-885-5300, e-mail mairi.campbell@personae.ca