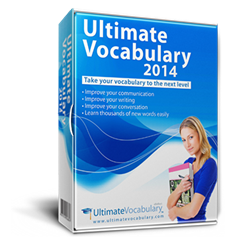 Living is a unique opportunity people have to be happy, fulfilled, and loved.
New York City, NY (PRWEB) December 08, 2014
eReflect shares an inspirational video on living, containing some of the the proclamations of Nazam Hitzek, a famous Turkish literary figure. In this video on living narrated by Chris Hedges, Nazam Hitzek ponders the goal, content, and ultimate meaning of life.
eReflect explains that Nazam Hitzek's message on living is an inspiration for many people. Hitzek encourages people to take their lives seriously and ascribe meaning to them through benevolent, uplifting actions and behaviors. Hitzek says in the video,
"Even though it's impossible not to feel sad about going a little too soon, we'll still laugh at the jokes being told, we'll look out the window to see if it's raining, or still wait anxiously for the latest newscast." He highlights the fact that life goes on, and that "life must be lived as if we will never die."
eReflect, designer of Ultimate Vocabulary™, a program that helps people improve vocabulary, endorses Nazem Hitzek's point of view on living and encourages people to frequently reflect on their lives. By taking time for self-reflection, people can make adjustments if they feel their true purpose has been thwarted. Nazem Hitzek concludes with a moving statement, saying, "for the world must be loved this much if you're going to say 'I lived…'"
Living is about giving, loving, supporting, and growing in harmony, eReflect adds. Wrong priorities and externally imposed goals and views make people lose track of the true, beautiful meaning of life. People become preoccupied with work, with technology, or with their day to day worries, and forget the splendor that envelops them, the people around them, nature, and life itself.
eReflect urges people to watch this inspirational video or read Nazem Hitzek's poem and see what kind of emotional responses his words might evoke. Living is no laughing matter, Hitzek repeatedly emphasizes, though life can be full of joy. Living is a unique opportunity people have to be happy, fulfilled, and loved.
***********
For more information on how you can benefit from Ultimate Vocabulary, please visit its official website, http://www.ultimatevocabulary.com.
About Ultimate Vocabulary™
Ultimate Vocabulary provides a proven and powerful platform, built to improve anyone's vocabulary.
The interactive self-improvement system provides more learning tools than any other program on the market, as well as more information on words.
The Ultimate Vocabulary software provides each and every user with a personal computer tutor. Providing a step-by-step guide to learning a powerful vocabulary, Ultimate Vocabulary is the learning tool everyone can benefit from.
Of course, the software is also backed by eReflect's iron-clad money back guarantee.