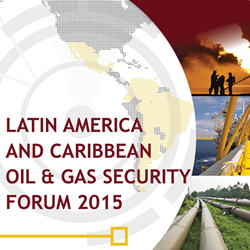 It's an IRN Summit!
London (PRWEB UK) 8 December 2014
The two-year-long peace negotiations between the Colombian Government and the Revolutionary Armed Forces of Colombia (FARC) came to a halt earlier this month after the militants seized five hostages. Both parties have now agreed to restart peace talks in Cuba, after FARC released General Alzate and the final two captives who were abducted on 16 November. Earlier in November, the Guerrilla group freed two other soldiers who were captured near the Venezuelan border.
General Ruben Alzate, who retired immediately after his release, was one of the highest-ranking captives the Guerrilla group have taken in the over fifty year war and his release was essential for the suspended peace talks to resume. The Government and the rebel group are now in the process to end a five-decade conflict that has left more than 200,000 dead.
Security managers active in the region must closely observe the present situation and the peace process, but also must look at the future security environment. How secure will Colombia really be in the Post-conflict era?
The Corporate Director for Personal & Property Security from Tecpetrol will lead a highly topical open floor discussion on this topic at the Latin America & Caribbean Oil & Gas Security 2015 Forum. His session "The importance of security for the oil sector in Colombia´s post-conflict: Analysis of the situation and proposals for achieving an effective company security system" will take place on the first morning of the two-day meeting, which will be held in Bogota, Colombia on 17th-18th March 2015.
More information about this forum is available on the website: http://www.latamoilgassecurity.com.