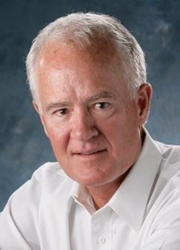 We are excited to take this next major step
Austin, Texas (PRWEB) December 09, 2014
Certification Game, Inc. announced today that they launched their website, CertificationGame.com. The site launch includes a presale opportunity for their company's first course to train for HDI's Support Center Analyst Certification exam, provides thought-provoking content, and a chance for visitors to become a part of the collaborative community focused on building fun & engaging certification courses.
The company is launching with HDI Support Center Analyst certification because Ron Muns, co-founder and CEO of Certification Game, is most notably credited with organizing the IT support industry when he founded the Help Desk Institute (now HDI), the global association for the IT technical support industry.
Certification Game officially launched as a company in October and the website launch is the next step in building a company focused on changing the way people study for career-changing certification exams.
Cole Leslie, co-founder of Certification Game, is an experienced trainer in the green energy field, and has a passion for improving learner engagement through the strategic use of games. Over the coming months, both Ron and Cole will be blogging on topics including how they have torn down old models for training and are combining elements of games, stories, and more to create revolutionary course development methodology.
Their blogs and newsletters will keep you informed on site development, proposed course offerings, special offers for anyone wanting to sign up for courses, and opportunities for subject matter experts and course developers to collaborate. Certification Game is inviting visitors to the site to become part of their community as members who will Certification Game impact the lives of millions.
Other features of the site include a description and outline of the first course offering, the HDI Support Center Analyst certification, and a community sign-up page where members can follow this exciting journey.
Ron Muns, co-founder and CEO of Certification Game said, 'We are beyond excited to launch the website for our new venture, Certification Game. This is just the first step in creating a dynamic and interactive website for the community to join us on this new and thrilling journey.'
You can follow them on Twitter, Facebook, and LinkedIn.
About Certification Game, Inc.
Certification Game, Inc. is an Austin, Texas based company that is focused on building online training courses to prepare learners for professional certifications. The concept of the company is 'Serious Learning, Not So Boring,' with a focus on building certification courses that will help the learner qualify for a new job, promotion, or a professional certification. Uniquely, Certification Game courses incorporate game mechanics in order to make learning more fun and engaging for the participant. The founders, Ron Muns and Cole Leslie, come from the IT service management and green energy fields respectively.