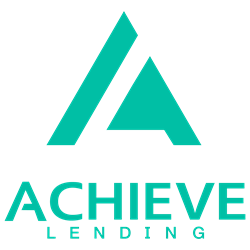 Seeing the inefficiencies and fragmentation in the burgeoning student loan marketplace, I knew we needed a better way to do things.
New York, NY (PRWEB) December 09, 2014
Achieve Lending, a pioneering education financing company, recently announced the launch of their online portal, AchieveLending.com. Designed to help both traditional and non-traditional students find the best student loans, the online portal allows users to quickly search, find, and compare interest rates between lenders, often in as little as thirty seconds. Achieve Lending is the first tool of its kind to aggregate loan offers for those seeking private financing for educational purposes.
Founded by Allen Kors, who left an investment-banking career at pedigreed firms such as Merrill Lynch to start the technology company, Achieve Lending was born out of his own bad decisions when choosing a student loan. " I never shopped around, and instead took out the first loan offer I found, under the assumption that my parents would continue paying off my loans after graduation," Kors said, "When I began covering the monthly payments myself, I realized just how uninformed my decision was. I had other options, yet I failed to take the time to objectively compare the loan I took with even one or two other offers."
After working in banking and witnessing other students and friends make similarly uninformed choices, Kors decided to start Achieve Lending. " Seeing the inefficiencies and fragmentation in the burgeoning student loan marketplace, I knew we needed a better way to do things," he said.
For many young adults, attending college or university is the first step toward financial literacy and independence, a step that often begins with financing their education. Achieve Lending seeks to empower consumers by providing financial education on terminology used within the loan shopping process, such as repayment schedules, penalties, forbearance and other benefits of certain loan products. The company also offers a blog with information on refinancing loans and changes to education financing so users can stay up-to-date with changes in the education financing industry.
Achieve Lending recently raised seed capital via a "Friends and Family" round of funding to feed the initial development of the online tool and website. The company is also currently working with Geno Prussakov and his team at AM Navigator to roll out an affiliate marketing partner program. In the near future the company seeks to raise a round of outside capital from strategic financial partners to continue the development of the tool and stay competitive within the market.
"The education system, particularly in the United States, is undergoing a massive transformation in how education is provided by institutions and experienced by consumers," Kors continued, "That transformation will affect how people regard higher education and also how they pay for it. Not everyone will go to a traditional four-year institution, but those individuals still need a way to finance their education." Via use of the tool, Kors reports that users are able to save thousands of dollars over the life of the loan by choosing a more competitive interest rate.
About AchieveLending.com
Achieve Lending is on a mission to empower others to make more informed decisions when it comes to financing their education. Through their online portal, AchieveLending.com, the web tool allows users to search, find, and compare multiple student loan offers all in one place, in as little as 30 seconds. By allowing students to discern between competitive interest rates, AchieveLending.com helps users save money and borrow on their terms, by helping them find an education that best fits their needs. Find out more and browse loan offers at AchieveLending.com